Easy + Simple Peppermint Sugar Scrub
Add a bit of peppermint to your life with this delightful scrub. Who knew your hands could feel so soft!
Disclosure: This post contains affiliate links, meaning that at no extra cost to you, I may earn a small commission if you purchase through my links. I appreciate your support so I can continue to give you fun recipes like this. Read my full disclosure policy here.
Are you looking for a simple sugar scrub to moisturize your hands, or to give as a cute and inexpensive Christmas gift? If so, then I've got the perfect recipe for you. I've loved this scrub for years. It's easy to make, smells delicious, and makes my hands feel oh so soft.
I mentioned in my previous post that I had used a sugar scrub during a relaxing weekend. This is the one. It's a great thing to add to your self-care routine, with or without a weekend of destressing.
You can make this in five minutes (or under, possibly). So whether it's for you, a friend, or a project to take on with your kids, this recipe is virtually stress-free. But you still get amazing results!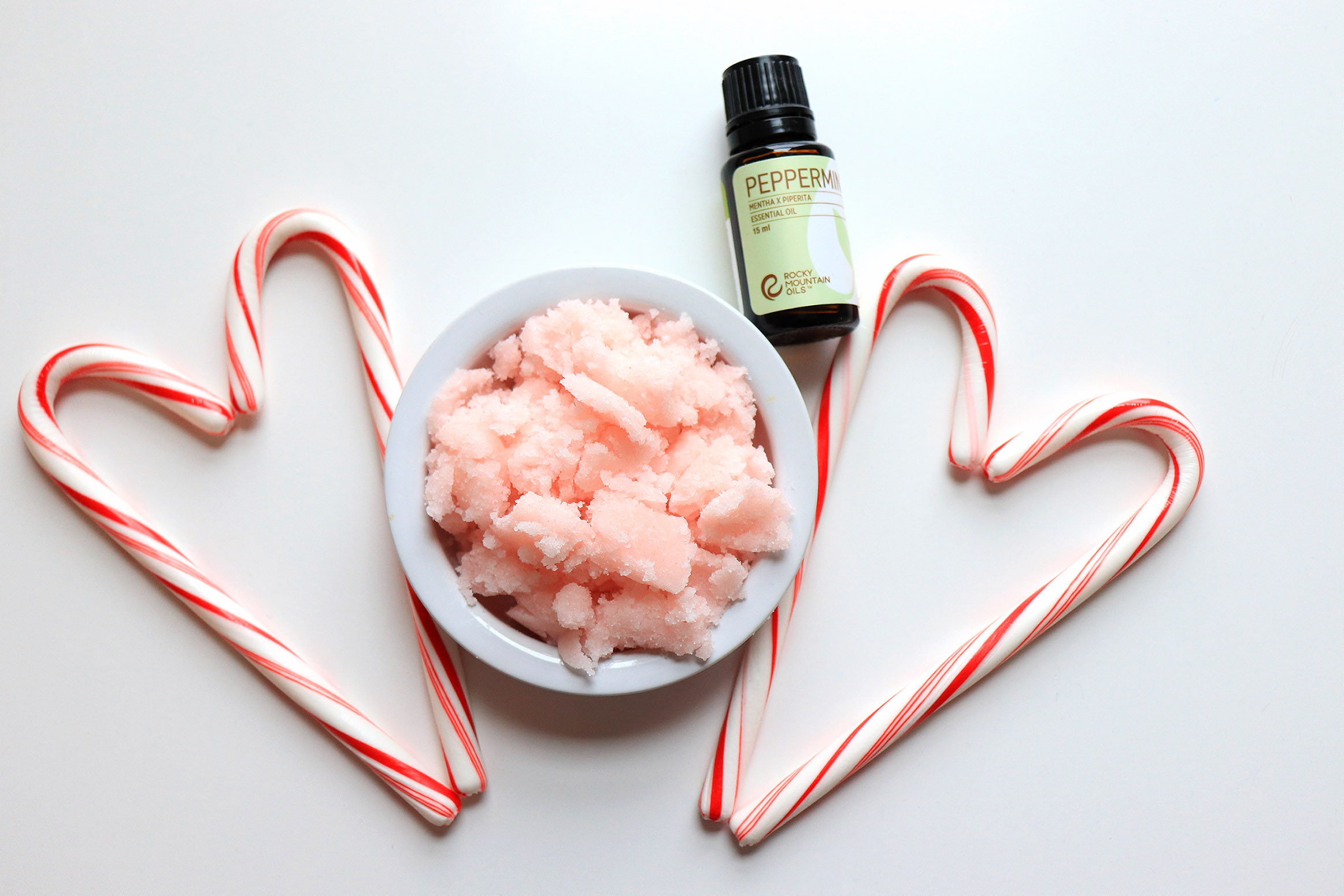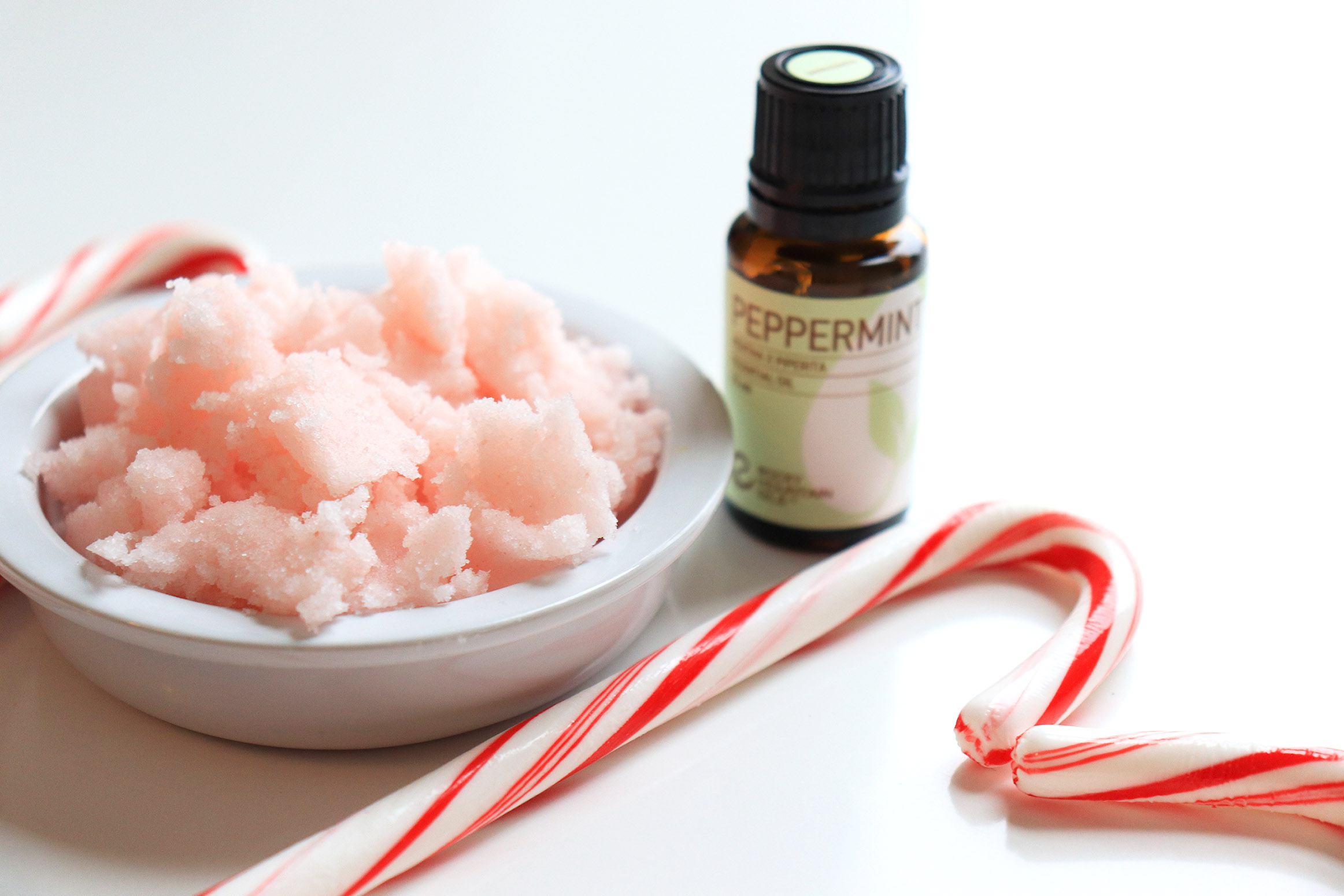 Here are the ingredients you'll need:
1/2 cup of coconut oil

1 cup of white sugar

10 drops of peppermint oil

(optional) red food coloring
That's it! As for directions . . .
Microwave the coconut oil for around 45 seconds. You want it fully melted.

Stir the coconut oil + sugar in together. Make sure to mix it super well!

Add peppermint oil and mix again.

This is optional, but if you love colorful things, add a drop of red food coloring! Mix it up for a pretty pink scrub.
That's it! Stick it into whatever type of container you desire.
To use, take around a teaspoon of the scrub and "wash" your hands with it. Then dry your hands with a towel. Your skin will soak up the oils and thank you!
Recipe from The Frugal Girls.
Why I Use Rocky Mountain Oils
I use Rocky Mountain Oils (the company linked to in the recipes) because of their purity tests + sustainability + partnerships with small farms, along with their affordability. You can read about their SAAFE Promise here. Read my review of Rocky Mountain Oils by clicking here.
Love this scrub? Get tons more with my master list of easy + simple sugar scrubs! You can make them in under 5 minutes.