Adventures in Chicago
My December trip to Chicago: where I went, what I did, and all of the fun in between.
About two weeks ago, I headed to Chicago to visit my younger sister. We spent a day in the city, walking around and enjoying the sights. It was a sunny December day (which I was grateful for), but it was still windy. I learned a lot from this trip, including how to pack for the airport, that flying isn't that scary, and that I love traveling even more than I thought.
What I Packed
On the plane, I was allowed a carry on and a personal item, so I brought my duffel bag (pictured below) and my backpack. It was cold, so warm clothes were a must (although genius me forgot her hat). Then it was down to the rest of my clothes, shampoo, camera, computer, et cetera.
After I was done packing, I even had extra room. I love my duffel bag because I can fit so much stuff into it.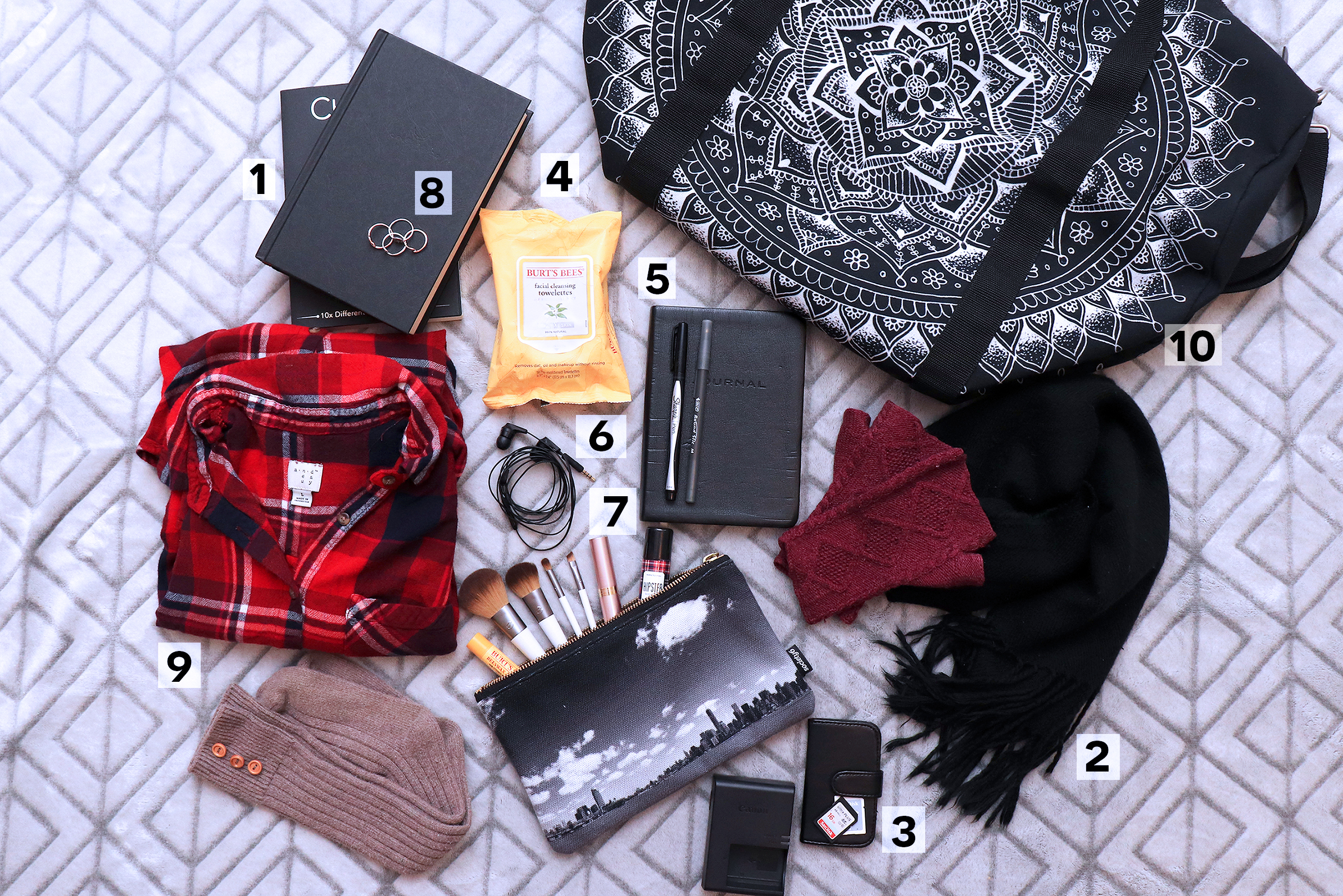 Where We Went
We parked close to Millennium Park, and then we were off. We discovered the cutest playground, and since we're both kids at heart, we had to stop. Alas, I didn't get any good pictures of the cute setup.
Then we were off to find the Bean. It took us a while to find it, and we crossed this super cool bridge to get there. It twisted and curved over the street, and I loved it so much.
By the time that we made it to the Bean, it was already into the afternoon, so tourists were crowding around it. As a small-town girl, it struck me as odd that people would be there on a December weekday. But such is life in the bigger cities, I suppose.
Then we went into the city. The streets were crowded, the Christmas decorations were mesmerizing, and we came across the classiest McDonald's sign ever in the Theatre District (pictured above).
We headed downtown to take the Riverwalk, only to realize that the Riverwalk isn't downtown. So while we were backtracking, we stopped into this little sub shop and had some deep dish pizza. It was my first time ever trying it, and it was awesome.
The Riverwalk was fairly empty which was super nice. We walked part of it, crossed over to the other side of the river (which was terrifying because I could see the bridge wobbling), and walked around some more.
Then my sister took me to a Christmas Market. This place was so crowded that you could barely move, but it was worth it. All of the shops were full of Christmas decorations, ornaments, hats, scarves—it was so pretty.
My favorite was the Dragons and Fairytales stall. They had cute little mermaid ornaments, and although I couldn't get up close due to the amounts of people, they looked beautiful.
There was also another stall that sold gorgeous alpaca hats and scarves. They were too expensive, otherwise I would've bought one.
Then, as it gradually got darker, we drove back to my sister's apartment. The sun set behind the city, leaving a warm and welcoming picture in my head forever.
Overall, it was a a fun time, and I'd love to go back at some point. Find more pictures of my trip on my Instagram.
Want to stay in the know? Sign up for my email list! I'll never send you spam. Just updates and the occasional freebie.