How to Use NaNoWriMo Goal Trackers Year-Round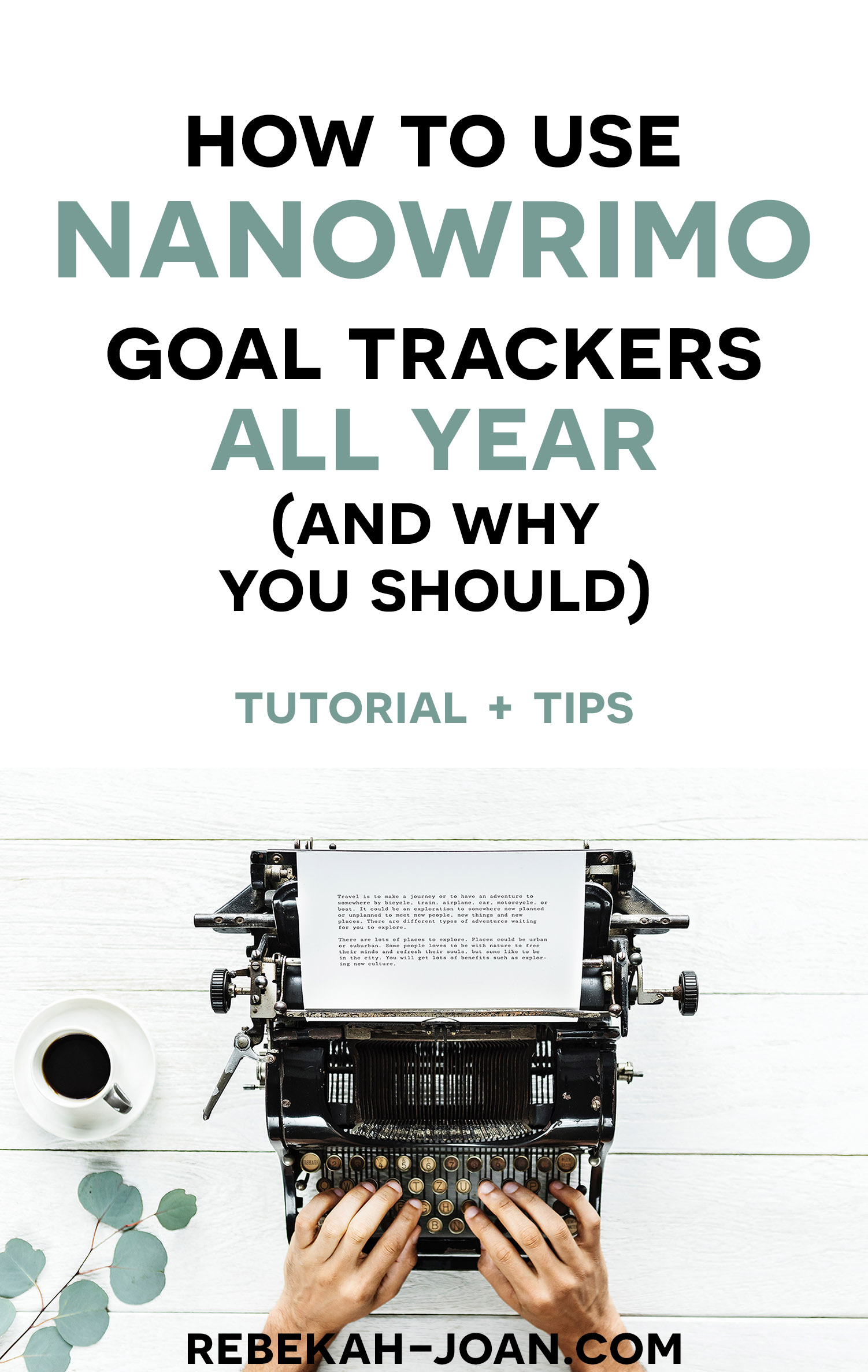 December hits before you know it, and you're thrown out of your happy National Novel Writing Month bubble. Even after November, keep up on your stats with this one trick.
For some strange reason, I always get super excited about NaNoWriMo in the first quarter of the year (as well as in the last). It makes the season of NaNo withdrawal even harder, but I'm learning to take advantage of my out-of-season excitement.
"But how?" you ask.
I'm using NaNoWriMo Goal Trackers all year.
National Novel Writing Month might only run for 30 days, but their website is up and running all year. And once December hit, I realized I missed being able to record my daily wordcount and see the stats on their site.
. . . But that's the thing. They give us the option of using their Goal Trackers all year long.
RELATED: NaNoWriMo Survival Guide + Kit
Why Should I Use Goal Trackers?
NaNoWriMo's Goal Trackers are an easy + free tool for setting your fiction writing goals. I loved watching my stats transform over the month of November. It's honestly one of my favorite parts of NaNoWriMo - it's so rewarding. The stats kept me motivated.
And Goal Trackers do just that. You set your goals, follow them, and BAM! You get that cute little "Winner!" badge.
So if you like to be organized, keep track of your goals, and then crush them, NaNoWriMo Goal Trackers are your year-round solution!
How to Use NaNoWriMo Goal Trackers
Using Goal Trackers is super simple. Once you log into NaNoWriMo's site, hover over the My NaNoWriMo menu. Then click on Goal Trackers.
Then hit the white button that says "Create Goal Tracker."
Then you'll be able to add a title (such as "3K in 3 Days" or "Edit for 2 Hours"), length, and your goal. Your goal can either be in words or hours.
Once you've entered in all of your desired information, you're good to go! Now you can write/edit/research to your heart's desire, and you can track your progress as you go! It's a great way to hold yourself accountable and watch your work grow.
And, as is usual with writing, some goals will look like this . . .
BUT with motivation, blood, sweat, and tears, you can ALSO get this result . . .
Which is much better.
You can only keep track of your stats for three months, but you don't really need them for much longer than that. And if you do, you can always screenshot them.
RELATED: Best Fiction Writing Courses Online
Have you had any experience with NaNoWriMo Goal Trackers? What's your favorite NaNoWriMo tactic? Let me know in the comments below! And feel free to hit the little heart button at the bottom if you loved learning about Goal Trackers. <3