How I Start My Day with a Positive Attitude
Set yourself up for a good day with these simple methods for waking up with a positive attitude.
Disclosure: This post contains affiliate links, meaning that at no extra cost to you, I may earn a small commission if you purchase through my links. I appreciate your support. Read my full disclosure here.
I've had a crabby couple of days.
I've been impatient, anxious, grumpy, and short-tempered. Why? A lack of sleep, too much stress (#gettingmarried), and focusing on the wrong things.
All weekend, I was in this weird funk. And then Sunday I finally gave myself time to breathe and figure out what was wrong.
I wasn't actively seeking joy.
My entire day would be thrown off. Instead of taking time to seek God or to prepare myself for the day, I'd get out of bed and go straight into writing. On top of that, stress and afternoon coffee led to sleepless nights.
. . . And that led to a girl who just couldn't keep a positive attitude. So if you're in the same boat as I am, these tips are for you.
1. Get Enough Sleep
Just about everyone gets cranky when they don't get enough sleep. The solution? Get to bed earlier. You'll thank yourself in the morning. Have too much to do? Try slimming your to-do list down to your top priorities. You'll find that by taking unnecessary responsibilities off your shoulders, you'll be relieved of some stress.
2. Make Your Bed
This is a super simple method to boost your outlook on your day. Accomplishing something right at the start of the day will give you something to feel good about.
3. Take Some Time to Read Your Bible + Talk to God
I try to prioritize this every morning (but failed miserably last week). I've found that sitting down and spending some time with God can greatly help me refocus. God's priorities are my priorities, and my heart will align with his as I spend time with him.
4. Listen to Encouraging Music + Continue Praying
A woman from my old church suggested this in a small group after our service. Every morning on her way to work, she'd put on her favorite worship music and drive. It's one of the ways she keeps herself in fellowship with God, and I think it's an excellent way to begin my day.
We all have our own style of music that we use to worship God. Grab some of yours and put it on in your car. While you're on your way to work, sing along or continue your conversation with God.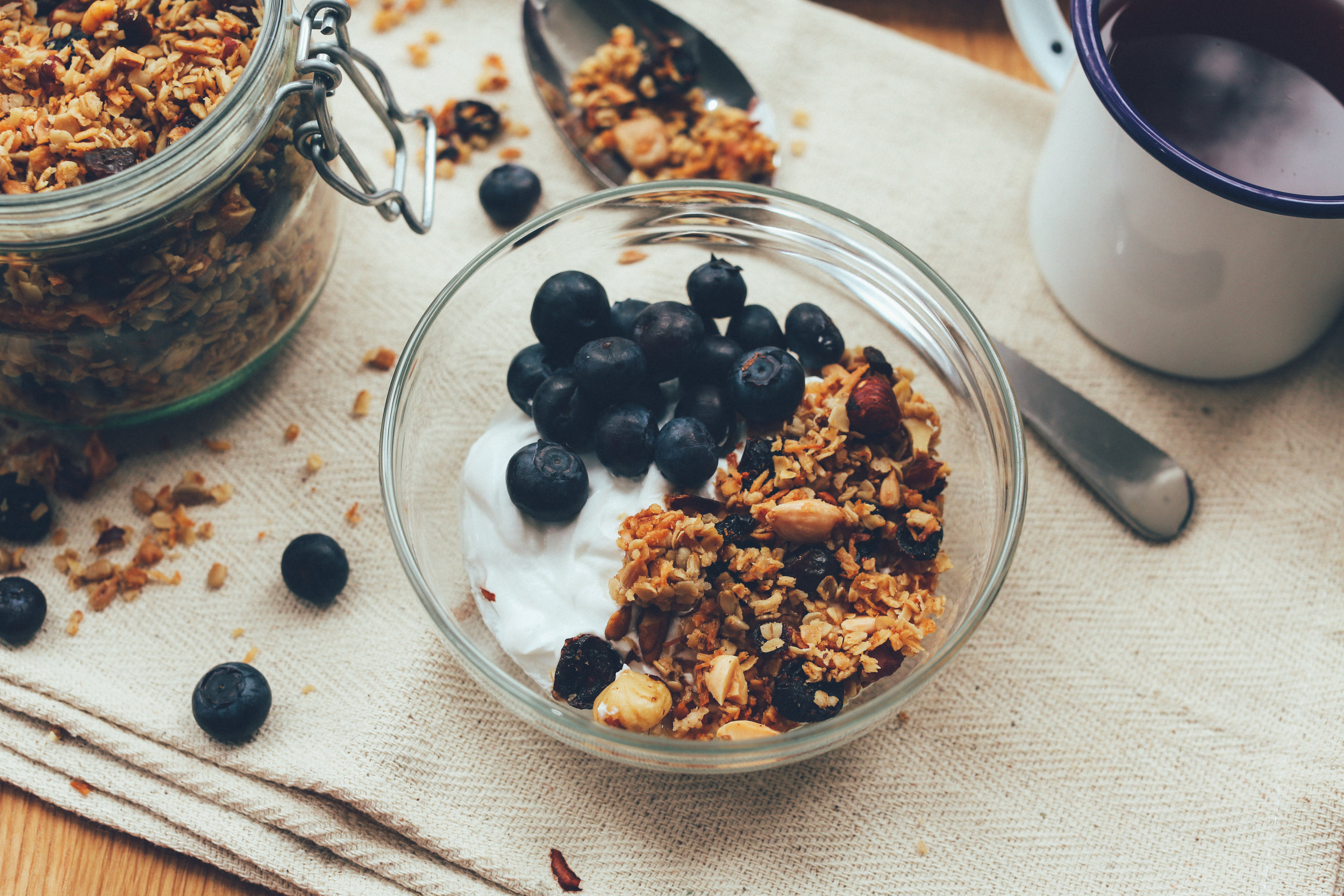 5. Eat Breakfast + Stay Hydrated
First of all, I have to admit that I struggle with this one. As with the not-enough-sleep issue, it's easy to get cranky if you're in need of nourishment.
I love breakfast foods. But most of them are so unhealthy. While I've been getting better about eating in general, breakfast continues to be a struggle for me. I've started eating lunch/dinner foods for breakfast (weird, but it's a good way to eat a balanced meal), and that's helped.
6. Pick a Key Verse or Phrase to Keep You on Track
This is probably my favorite. I'll pick a verse or phrase, quite often from what I've read in my Bible, and I'll try to remind myself of it. Some verses I've used are Proverbs 15:1 and 15:18, Philippians 2:14, and Hebrews 2:12-13. Doing this helps me to shift my focus of the day from myself to God. Consequently, I have a more positive attitude.
7. Use Essential Oils
Apply them topically with a carrier oil, or diffuse them to distribute a sense of positivity. Orange essential oil can be used to promote a cheerful mood. A few blends you could try would be:
Joyful Moments - Has Orange, Spruce, Frankincense, Pine, Myrrh, Peppermint, and Cinnamon Bark essential oils.

Purify the air, motivate yourself, and relieve mental fatigue.

Majestic Breeze - Has Spruce, Pine, Cedarwood, Ylang Ylang, and Frankincense essential oils.

Equalize your emotions, breathe deeply, and clear your head of negative thoughts.

Energize - Has Lime and Clove Bud essential oils.

Uplift your mind and mood, motivating you to get moving.


If there's one thing I'd have you take away from this post, it'd be to always keep God first. He is your goal, and he will give you the joyful spirit you need. All you have to do is lose yourself so that he can reign in your heart.
Have some other tips? Share them in the comments! I'd love to hear your ideas.