5 Ways You Can Make Money Online When Your Blog Isn't
I'll earn a commission if you purchase through the links in this post. Learn more here.
There was a time when this blog wasn't making any money. At all. I was struggling to get 30+ pageviews a day, and with traffic that low, affiliate conversions were at 0%. That's not the case now—I make money off this blog, and I'm proud of that. But for the newbie blogger or someone looking for an online side hustle, this post is for you.
You can make money online when your blog isn't.
While getting sponsored posts or affiliate sales is all fine and dandy, your blog isn't there yet. There are a million reasons for that, and you're working on all of them. You'll get there. But in the meantime . . .
How can you make money online?
Freelance Writing
Before you panic and move onto the next point, hear me out. There are thousands of brands out there that are desperate for well-written copy. You're (probably) already blogging—that means you:
Know how to write a blog post

Know how to promote your content
Why not get paid to do that?
Step one? Take a course. Listen up: I'm not telling you to spend $300. I'm telling you to spend under $30. That's right—UNDER THIRTY BUCKS. This Udemy course on modern copywriting will TRANSFORM how you write online—on your blog and for your freelance clients.
Yes, you read that correctly. Create content that brings in sales for your blog AND for your freelance writing business. How? With expert copywriting formulas that get RESULTS. I've personally taken this course, and Evan Kimbrell teaches you everything you need to know about modern copywriting. You'll learn the CORRECT way to write headlines, landing pages, emails, social media posts, and more.
Are you ready to power up your online writing skills? The course is $200, but it goes on sale all the time. So keep an eye on the prices, and once it's on sale, SNATCH IT UP.
Let's sweeten the deal even more. There's a lot that goes into becoming a freelance writer, and I know how hard it can be to get started. Grab my FREE step-by-step guide on getting paid to write below.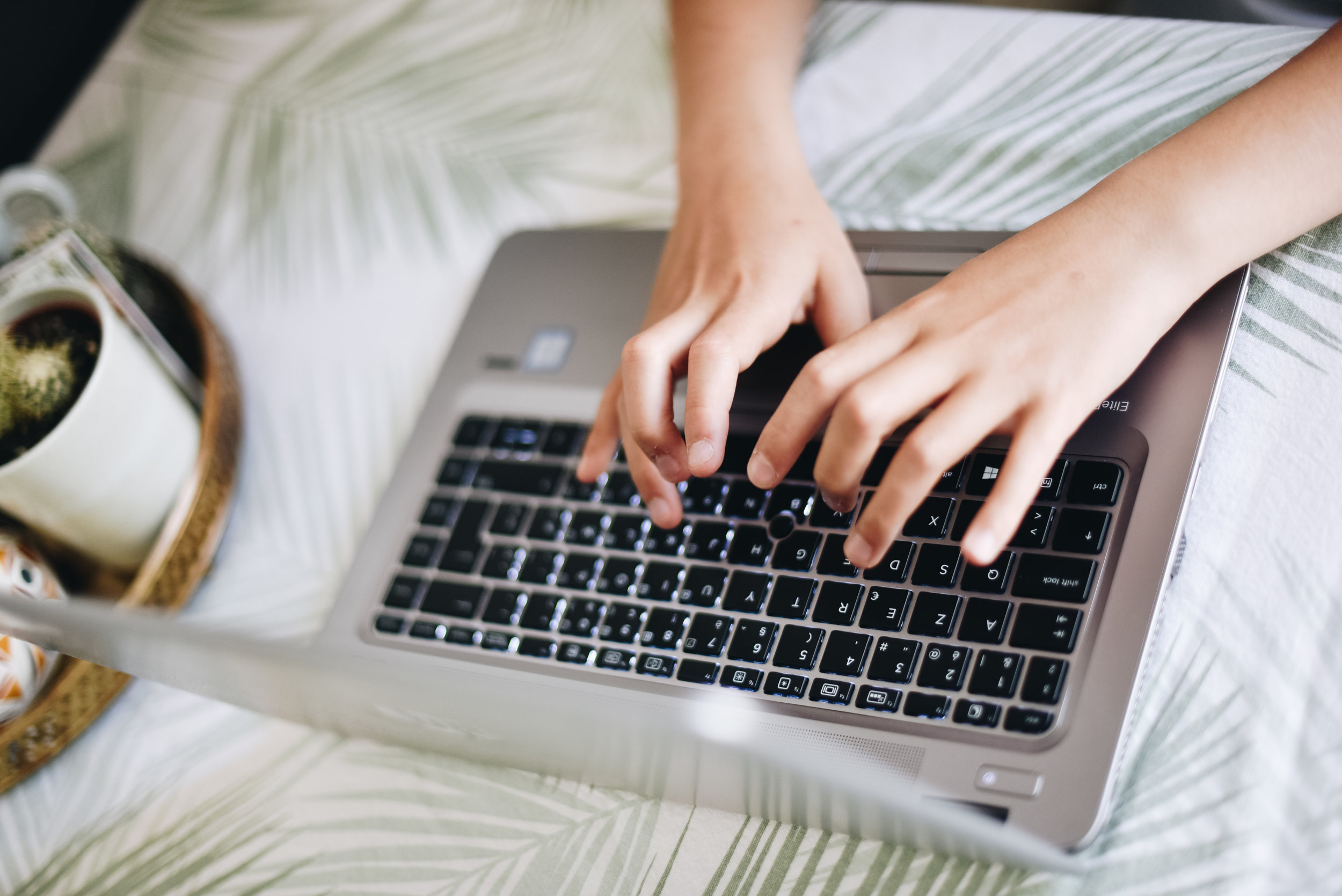 Transcribing with Rev
I started transcribing for Rev around the time that I started freelance writing. Being a transcriptionist with Rev doesn't pay much, but it'll still make you some extra money.
Unfortunately, the pool of work is over-saturated with transcriptionists and lacking in high-quality audio. There are three levels for workers to get to, and I'm currently in the middle, slowly working my way toward the top. (Which means getting better-quality projects before they're claimed and getting paid a higher rate.)
Again, it'll take a bit of work to get into Rev. But once you're in, they train you (and pay you for it!), and then you have access to their pool of work. It won't make you rich, but it can certainly help you get a bit more income.

Selling Home Decor + Apparel (+ more!) on Society6
I have a cute little shop where I upload my photos + designs, and then Society6 does the rest! You can find mugs, shirts, tapestries, pillows, and much more on there. Although it doesn't make me millions, summer and Christmas are busy times for my little storefront.
If you're a photographer, graphic designer, or artist, you should look into selling on here. It might take a while to get your shop rolling, but it's proved to be worth it for me.
A Tip for Selling on Society6:
You definitely want to cater to the likes and interests of your audience (or ideal audience). I'm a writer with connections to other writers, so my lovely Writer Mug exploded with popularity. My second most popular piece is my Clouds Tapestry. It's simple, dreamy, and beautiful. Perfect for . . . well, just about anyone, but especially college students looking to decorate their dorm.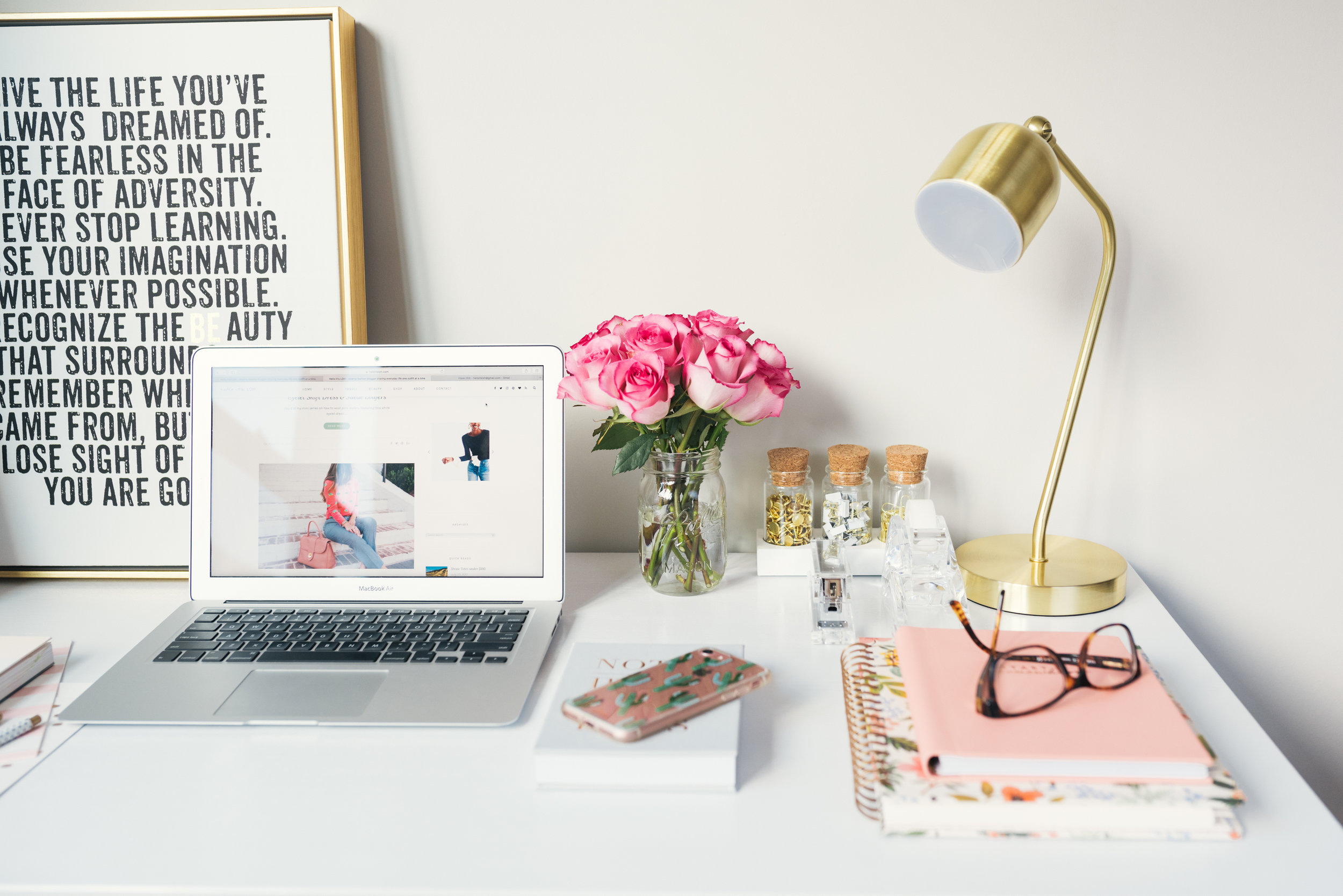 Writing on Medium
Medium is an online platform that lets you publish your articles for free. If you're part of the Medium Partner Program, you'll earn money based on paying members' engagement with your works. Some people make a couple bucks a month, but some make $10K+ off Medium.
Remember that course I told you about above? It applies to Medium as well, because you can use properly disclosed affiliate links (hello, Amazon) in your articles. With the pro techniques this course teaches you, a curated article can get you some great affiliate commissions (plus MPP earnings). Click here to buy the course before the sale is over!
Writing for Textbroker
Everyone says that content mills aren't the way to go for beginning freelance writers, and I have to agree. It can be discouraging to pour your heart and soul into an article, only to get under $10 for it. But it's an easy way to make some money with little experience even if it doesn't pay big bucks.
You have to take an entrance exam, so it takes a bit of work to get into Textbroker. But you can earn a couple dollars here and there.
A Tip for Writing for Textbroker:
Make sure you join as many teams as possible, especially Managed Teams. These can often be higher-paying. While there might not always be work in one specific team, being in plenty means you'll probably have one that almost always does. It's nice because you can usually expect decent instructions that don't leave you questioning what you're supposed to be writing about.