Rocky Mountain Oils Review—Pure Essential Oils from a Trusted Company?
- Last updated August 6th, 2019 -
I may earn a small commission if you purchase through my links. Read my full disclosure here.
So you want to get into essential oils.
By this point, just about everyone has at least heard of essential oils—if they haven't already used them. You can even find them in most stores nowadays. But if you're looking into using essential oils for their numerous benefits, you've probably also heard the horror stories: Companies adding fragrances to their "pure" oils, a lack of transparency, etc.
If you've done even the smallest amount of research, you've probably come across a common roadblock essential oil beginners face:
How do you know which essential oil brand to trust?
You want pure essential oils, but how can you be sure that's what you'll be getting—especially while keeping the oils at an affordable price? And even then, you want an essential oil company that will make your safety a priority and encourage best practices.
Finding a trustworthy essential oil brand is hard. So where do you start?
I've done a lot of research to make sure I decided on the right essential oil brand. I love research, partially because it's fun and partially because I like making informed decisions. That means you're in luck! I've done the research on Rocky Mountain Oils for you, and I've conveniently laid it all out for you to read in one place: this post.
Even better? I'm going to consistently update this Rocky Mountain Oils review as I continue to use their essential oils and interact with them more. There are lots of reasons why I chose to trust RMO over other companies, and I'm going to explain them all below. Hopefully it's helpful for you!
What's in this Rocky Mountain Oils Review:
My Standards

Rocky Mountain Oils' Standards

My Conclusion + Opinion on RMO

Rocky Mountain Oils Product Reviews + Recipes
My Standards
I Want to Know I'm Safe
Let's face it: essential oils are a growing market, and everyone wants in on it. From Etsy shops to MLM companies, there are tons of brands trying to make a profit off of essential oils. But for oils to be as effective and safe as possible, there are a procedures that need to be followed. And unless a brand lets you in on their process, you can't be 100% sure you'll be buying pure essential oils.
Rocky Mountain Oils lets you in on the process.
Every bottle you purchase from Rocky Mountain Oils has a batch code on the bottom that you can enter in on their website (more on that below). After that, you can view the test results of your essential oil's batch to double-check their purity. What better way to feel secure in the safety and purity of essential oils?
What's even better, Rocky Mountain Oils encourages essential oil best practices to keep you happy, healthy, and safe. They recommend talking to your doctor before ingesting essential oils, in case of an allergy or sensitivity. They also offer a dilution guide for topical application, and a guide for kid-friendly essential oils (along with their own kids line).
I'd Like to Not Break the Bank
I'll have more on Rocky Mountain Oils' pricing in the rest of the review below, but for right now, here are the basics:
Rocky Mountain Oils are affordable, with a wide variety of oils under $15 for a 15 mL bottle

They offer free shipping within the US on orders over $25

RMO has a rewards program
With Rocky Mountain Oils, you can buy essential oils at a reasonable price without sacrificing quality and safety. Plus, with their rewards program, easily-obtainable free shipping, and the occasional sale, you'll be saving while you shop.
We're already off to a great start. I feel safe using Rocky Mountain Oils 100% pure essential oils, and they're inexpensive enough that I can afford them. Trust and affordability, yes please!
Rocky Mountain Oils' Standards
Essential Oil Test Results
Rocky Mountain Oils uses GC/MS testing through a verified third-party, independent lab (watched over by one of their own in-house chemists). They also do extra testing at their headquarters.
On top of that, they provide their test results for free online. Every product comes with a batch code on the bottom of the bottle. All you have to do is enter it into their site, and you'll be able to see the results of their essential oil quality tests!
. . . But what does GC/MS stand for? Here's Wikipedia's definition:
"Gas chromatography–mass spectrometry (GC-MS) is an analytical method that combines the features of gas-chromatography and mass spectrometry to identify different substances within a test sample."
. . . So basically the tests spot and quantify adulterants, environmental effects on samples, and more. This article explains it better than I ever could.
Rocky Mountain Oils' S.A.A.F.E. Promise
Rocky Mountain Oils created the S.A.A.F.E Promise as a way to help explain their quality standards + to guarantee that they carry 100% pure essential oils.
Satisfaction Guaranteed
This is an essential oil company that cares about quality and their customers. They have a no questions asked 90-day return policy, they provide essential oil test results on their site, and they offer a 100% satisfaction guarantee that their oils are pure and potent.
Authentic
Rocky Mountain Oils has a lot of guidelines that their suppliers have to meet (and they won't use them unless they do). Then their suppliers test their oils through a third party, and RMO won't accept the oils unless they're 100% pure. Then they test them AGAIN through their own third party lab to make sure they were sent the right batch. And then they test them in their headquarters to ensure quality. Wow! That's a lot of testing.
Analysis
RMO's essential oils go through three different kinds of testing: GC/MS as mentioned above, organoleptic tests done by an in-house chemist, and Refractive Index, in which a refractometer is used to test the light going through an essential oil to see if there are any adulterants. Speaking of . . .
Free of Adulterants
No adulterants. None. These are 100% pure essential oils, and they guarantee it through their careful processes and testing.
Effective and Pure
Essential oils that have been polluted with fragrances, etc. aren't as effective as 100% pure essential oils. Rocky Mountain Oils guarantees that their oils are effective and pure.
Read more about their promise here.
Sustainability
Rocky Mountain Oils currently has two different methods that they're focused on, sustainability-wise: their recycling program and their recycled packaging.
Industry's First Bottle Recycling Program - you can send them your old essential oil bottles (from any brand), and they'll send them to an authorized recycling center. They also provide a lookup for local glass recycling centers.

100% Recycled Packaging - the boxes + shipping materials they use are 100% recycled, and are 100% recyclable — even the ink they use.
They're Committed to Educating their Customers
Rocky Mountain Oils' website is full of ways for you to learn about essential oils.
The Blend - their blog offers lots of extras, tips, diffuser blends, gift guides, and health tips.

Essential Oil Guides - under their "Learn" tab, you can find guides for orange, lavender, frankincense, tea tree, lemon, grapefruit, eucalyptus, and peppermint essential oils.

Essential Oils Dilution Guide - essential oils are strong, and Rocky Mountain Oils has put together an essential oils dilution guide that suggests the right amount of essential oil to use with your carrier oil, when applying topically.

Safety - while I can't find a specific page for it, RMO doesn't encourage ingestion of their essential oils. This is NOT because they're unpure — they're 100% pure. But some people are sensitive to certain things, so they recommend talking to a medical professional before consuming them. You'll find it in FAQs and in answers on product pages. I love this about RMO because they're dedicated to customer safety.

Rocky Mountain Oils Kids Line - on the note of customer safety — some essential oils are too strong for young ones. They break it down here, and they also offer a Kids Line so you don't have to figure out dilution rates.

Essential Oils Comparison Chart - for anyone looking to try a blend that's similar to one they already have, they offer a comparison chart for Young Living and doTERRA's blends.
Rocky Mountain Oils' Prices
I like inexpensive things. A lot. I grew up shopping clearance and garage sales. My parents raised me to not overpay for something if I don't have to, so I usually don't. Thankfully, Rocky Mountain Oils' prices are in a very affordable range. Although if you cheap out on things, it might be a little painful (but worth it) to start buying. Even I (a deal-seeking, clearance rack-scanning person) am willing to pay for their essential oils, which says something.
Rocky Mountain Oils Singles + Blended Essential Oils
They have a large selection of essential oils — both singles and blends! They also offer:
An organic essential oils line

A line for kid-safe essential oils

Essential oil roll-ons

Essential oil starter kits

Essential oil diffusers

Collections like "Sleep" or "Cleaning" or "Energy"
Customer Service
Free shipping in the USA

No questions asked 90-day return policy

Customer education so you know how to use essential oils safely + effectively

Recycling program for your used-up bottles

Club Oil'ty - their rewards program
My Opinion on Rocky Mountain Oils
Rocky Mountain Oils is the only essential oil company I've tried, so I can't compare between companies.
I use RMO essential oils in my sugar scrubs, and I also diffuse them. I have a few roll-ons as well. And I love them all. They smell good, they work, and they're fun to use.
I've heard about a lack of transparency surrounding other companies, and that scares me. I haven't seen any complaints about RMO, and that's a big factor for me. I've also had no issues or concerns while using them.
RMO Comes out on Top
If you look at this post, you'll find a comparison of the top 10 essential oil brands. There are a lot of factors here, and I love the pros/cons list for each company. But here's what I find interesting:
Every company has an issue with scientific research, transparency, experience, and testing reports except Rocky Mountain Oils and one other company, NOW Foods (which seems to be a good company, but they provide more than essential oils. I love that RMO keeps their expertise focused on one area).
And the only two issues this review has with Rocky Mountain Oils? Their website is a bit tricky to navigate, and they're a bit pricey. Now, as a customer of theirs, I think their website is super easy to navigate. And as I said above, while I don't think Rocky Mountain Oils is cheap, I do think they're perfectly affordable. And I understand that I'm paying for quality.
Okay, now that I've given you my full Rocky Mountain Oils review . . . let's get into the fun stuff—using essential oils!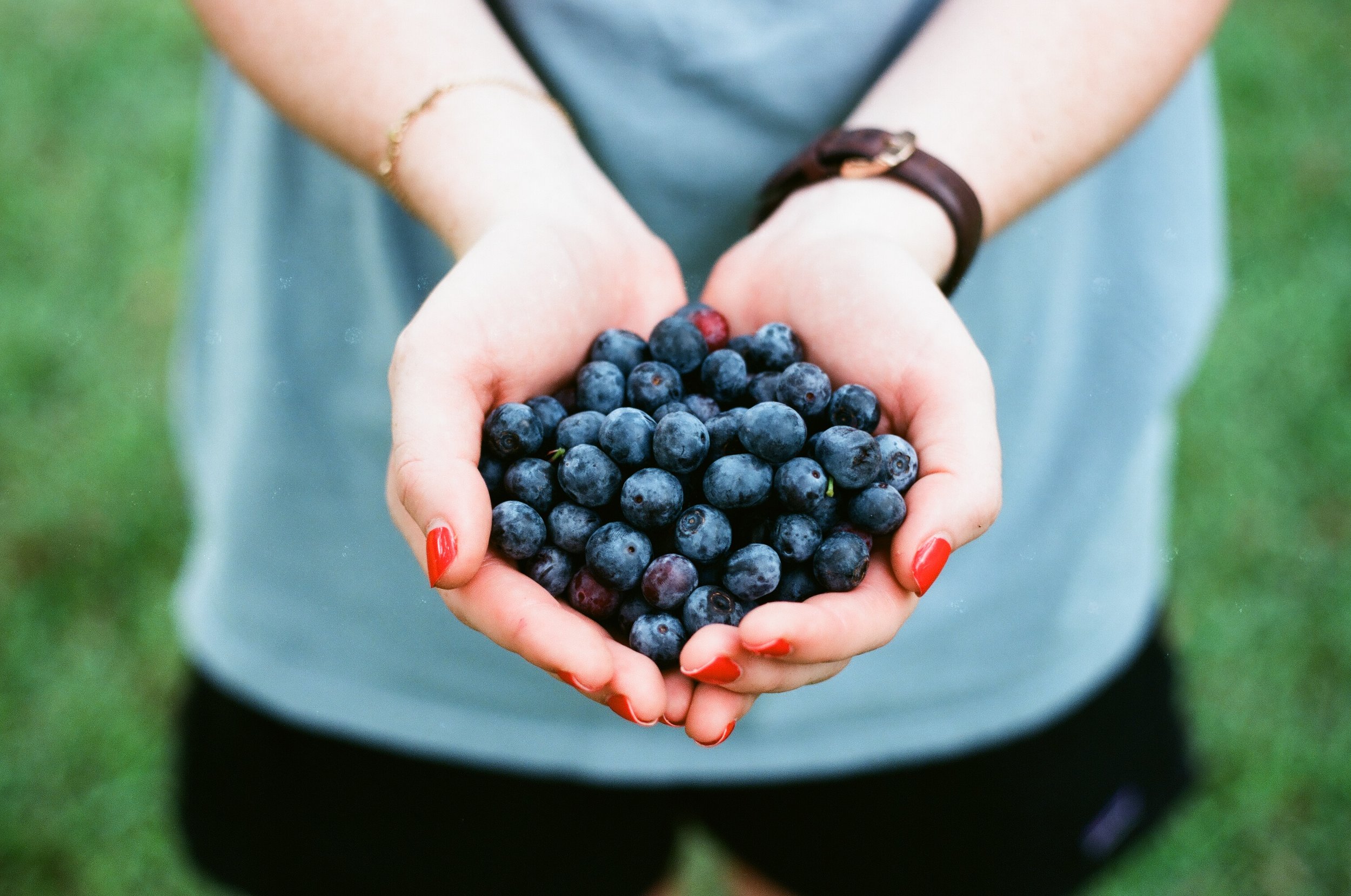 Rocky Mountain Oils Recipes
I love making sugar scrubs with essential oils, coming up with diffuser blends/recipes, and finding new ways to use my essential oils. I would read Rocky Mountain Oil's blog, The Blend, for lots of essential oil recipes.
Essential Oil Sugar Scrub Recipes
Sugar scrubs are my FAVORITE. They're great for exfoliating + moisturizing skin. I love using them on my hands, or in the shower. I'll continue to update this section as I make more scrubs.
Rocky Mountain Oils Product Reviews
I've reviewed a few of Rocky Mountain Oils products, and you can check them out below. Again, I'll update this as I continue to review more of Rocky Mountain Oils' products.
Have you ever used RMO? Let me know your thoughts and experiences in the comments!