The Care Blend by Rocky Mountain Oils
I received the Care Blend for free to write an honest review. I may earn a commission if you purchase through my links. Learn more.
Emotional support. Mental health. Self care. Physical health.
These are all reasons why I use essential oils, and the Care Blend by Rocky Mountain Oils is no different. It was made to help soothe symptoms of stress, specifically those from trauma. You can learn more about who created it here.
To make this oil even better, Rocky Mountain Oils has partnered with Let it Flow, an organization dedicated to providing clean water to those without it. 100% of the profits from the Care Blend will be going to Let it Flow to help them with their mission.
Essential Oils in the Care Blend:
Juniper Berry

Lavender

Bergamot FCF

Frankincense (read review)

Peppermint

Rosemary

Red Mandarin

Cinnamon Bark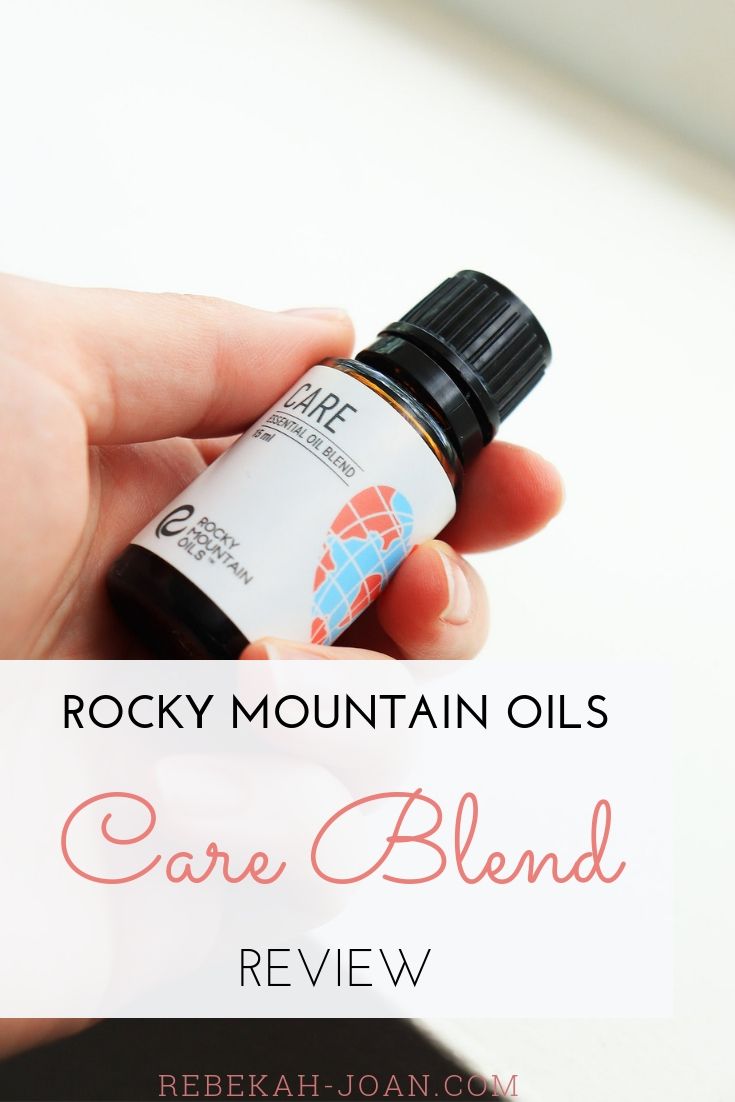 Diffusing the Care Blend:
Sadly, since the Care Blend is diluted so it can be applied topically, I didn't catch much of the scent while it was in my diffuser. The fractionated coconut oil also left my diffuser oily, and I wasn't a huge fan of that.
However, diffusing the Care Blend with some lavender oil was lovely and boosted the scent some.
Applying the Care Blend Topically:
Now this was nice. You're supposed to apply the Care Blend to:
The back of your neck

Behind your ears

Your wrists

The bottoms of your feet
I felt relaxed the second I inhaled the scent, and the oils definitely helped to soothe me. I was calm and relaxed for the rest of my evening.
If you're looking for a good essential oil blend for mental health, I'd recommend giving this one a shot. And as an added bonus, the profits go to an amazing cause! <3
More Rocky Mountain Oils Reviews
To learn why I use Rocky Mountain Oils (and to read more Rocky Mountain Oils reviews), read this post.