My Favorite Online Shop for College Dorm + Apartment Decor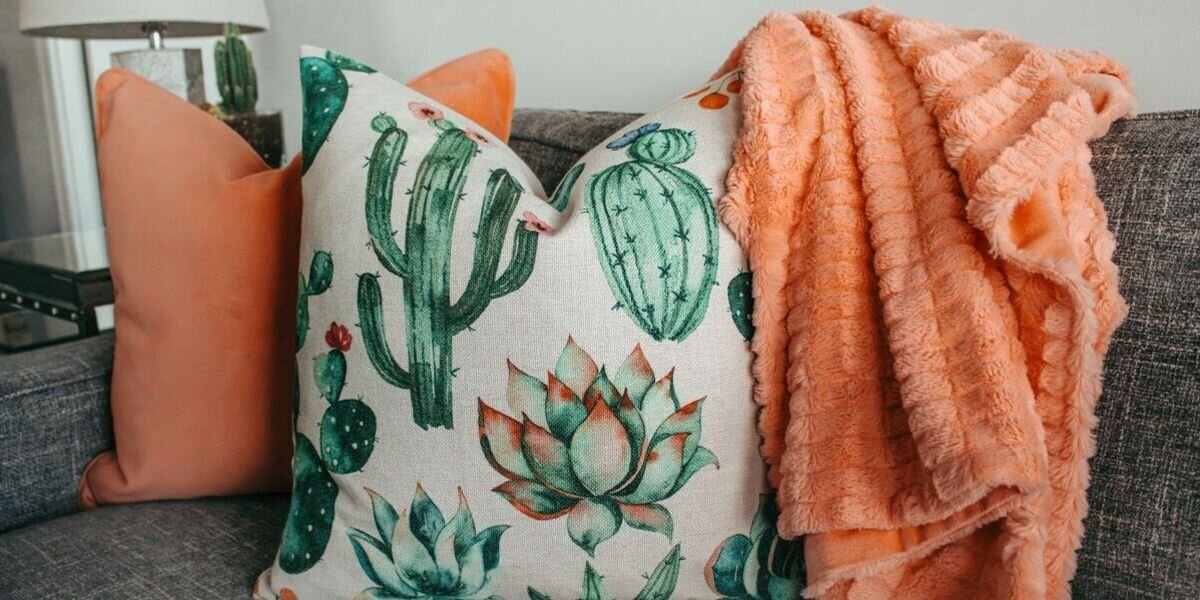 I'll earn a commission if you purchase through the links on this page. Learn more here.
***UPDATE: Society6 is running a 25% off sale Sunday 8/18 through Thursday 8/22 featuring different products each day. That means you can get 50% off with a student discount.***
It's that time of the year again! You're headed off to school, maybe for the first time or maybe for the last time. Whether you're in a dorm or you're in your first apartment, you want your living space to have some personality. But college isn't cheap, and you're working with a limited budget.
That's where Society6 comes in.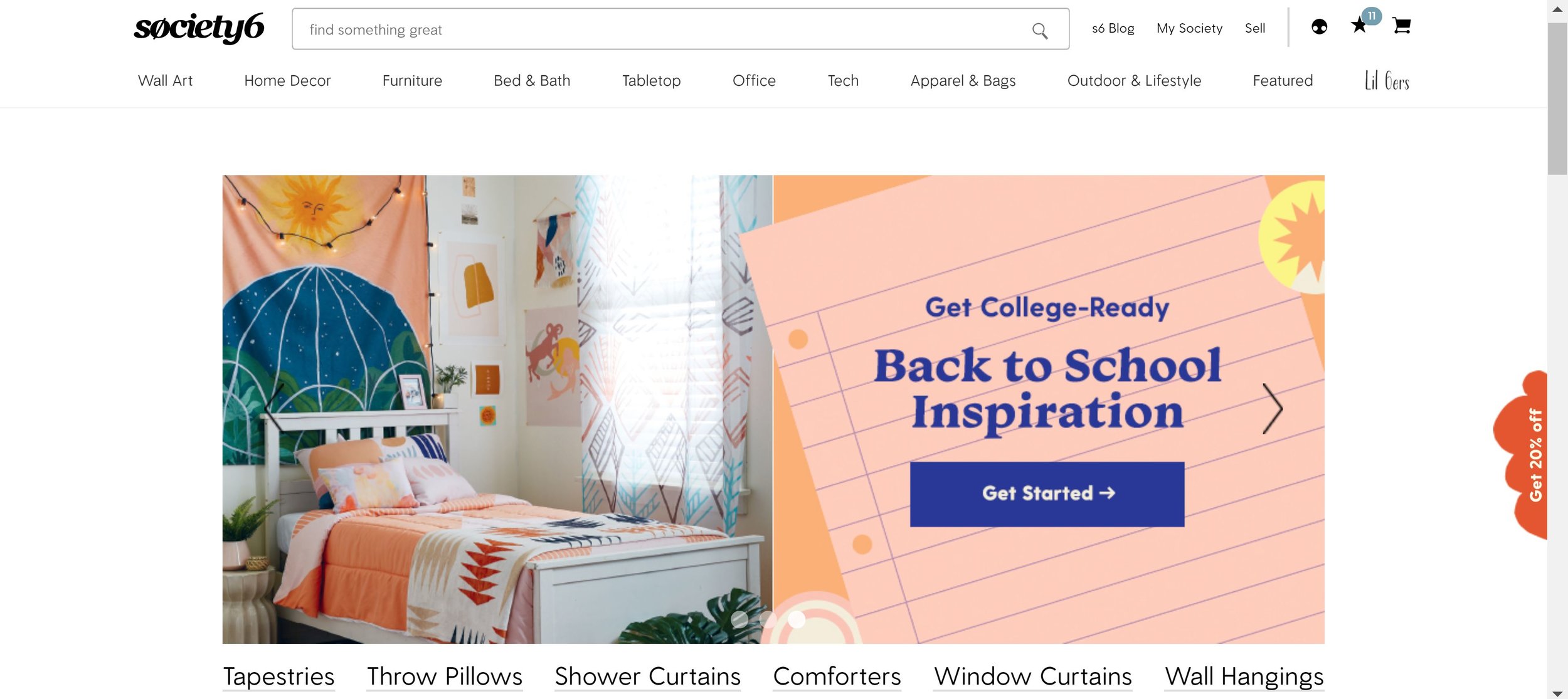 Society6 is your one-stop shop when it comes to dorm decor. The best part? As a student, you get a 25% off discount. Pair that with one of their sales (they're running them constantly), and bam! You have yourself some fresh pieces for your new space—without sacrificing your wallet. Oh, and did I mention that every purchase directly supports the artist behind the design?
Yep, you read that right. It's the best of both worlds. You get inexpensive decor so your room can look nice while saving money, and you also get to support an artist while you do.
From ampersand throw pillows to mandala wall tapestries, this place has it all. Shower curtains, throw blankets, rugs, comforters, and towels? You bet. Heck, Society6 even has wallpaper! And you don't need to worry about having the same decor as your neighbor across the hall. Society6 has thousands of designs, meaning your space will be uniquely yours.
But where to start?
How about the essentials—bed and bath.
Comforters + Duvet Covers on Society6
Twin duvet covers and comforters start at $99.99 on Society6, but remember, you get 25% off (and can probably catch a sale as well). Here are my favorites:
Sierra Floral Duvet Cover // Navy Stone Duvet Cover // Clouds Duvet Cover // Orange Grove Duvet Cover
You can also get these designs as pillow shams + throw pillows as well. Just scroll down and look through the "Shop This Artwork" and "Also Available As" sections.
Shower Curtains on Society6
Shower curtains are a little pricey—$69.99—but if you can get them on sale, you're doing good. A few (and I say a few because there are so. many. good. ones.) of my favorites are: