My Top 7 Tips to Get Rid of Anxiety for Good
I want to get rid of anxiety for good.
If you're reading this post, I know you feel the same. When you're trying to live your best life, there isn't any room for anxiety. Your life should be a journey of fulfillment—not stress! So with that being said, I'm sharing my top 7 ways to get rid of anxiety for good.
As I use all of these methods to help soothe anxiety, I'd 100% recommend all of them. Every person is different, so I can't guarantee these will all decrease your anxiety and stress. But I sure hope they do!
So without any further or unnecessary words, here are my best methods to get rid of anxiety for good. Click to tweet.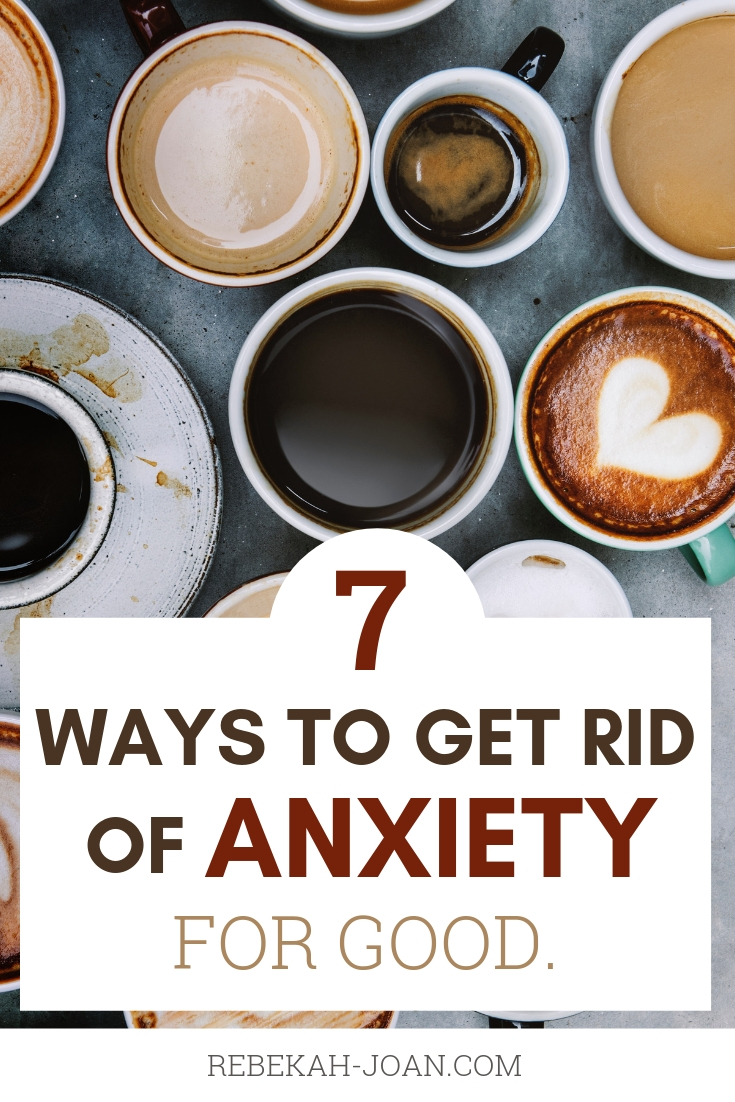 Have anxiety? Bring it on! These seven tips for getting rid of anxiety for good will help you to decrease anxiety and stress for better sleep, better mental health, and better quality of life.
I may earn a commission if you purchase through my links. Read my full disclosure here.
1. I Use a Weighted Blanket for My Anxiety at Night
I use this weighted blanket from Amazon. It's a fairly inexpensive weighted blanket, and it works wonders to ease my anxiety at night.
Weighted blankets are based on deep touch pressure—a type of therapy that applies pressure gently. It increases the levels of serotonin, which apparently people with anxiety (me) are low in. Yay science!
The weight of the blanket calms me + helps me feel safe at night. I'm able to fall asleep quicker, and (along with the help of multiple other things in this post) eases my anxiety at night. You can read my full weighted blanket review here.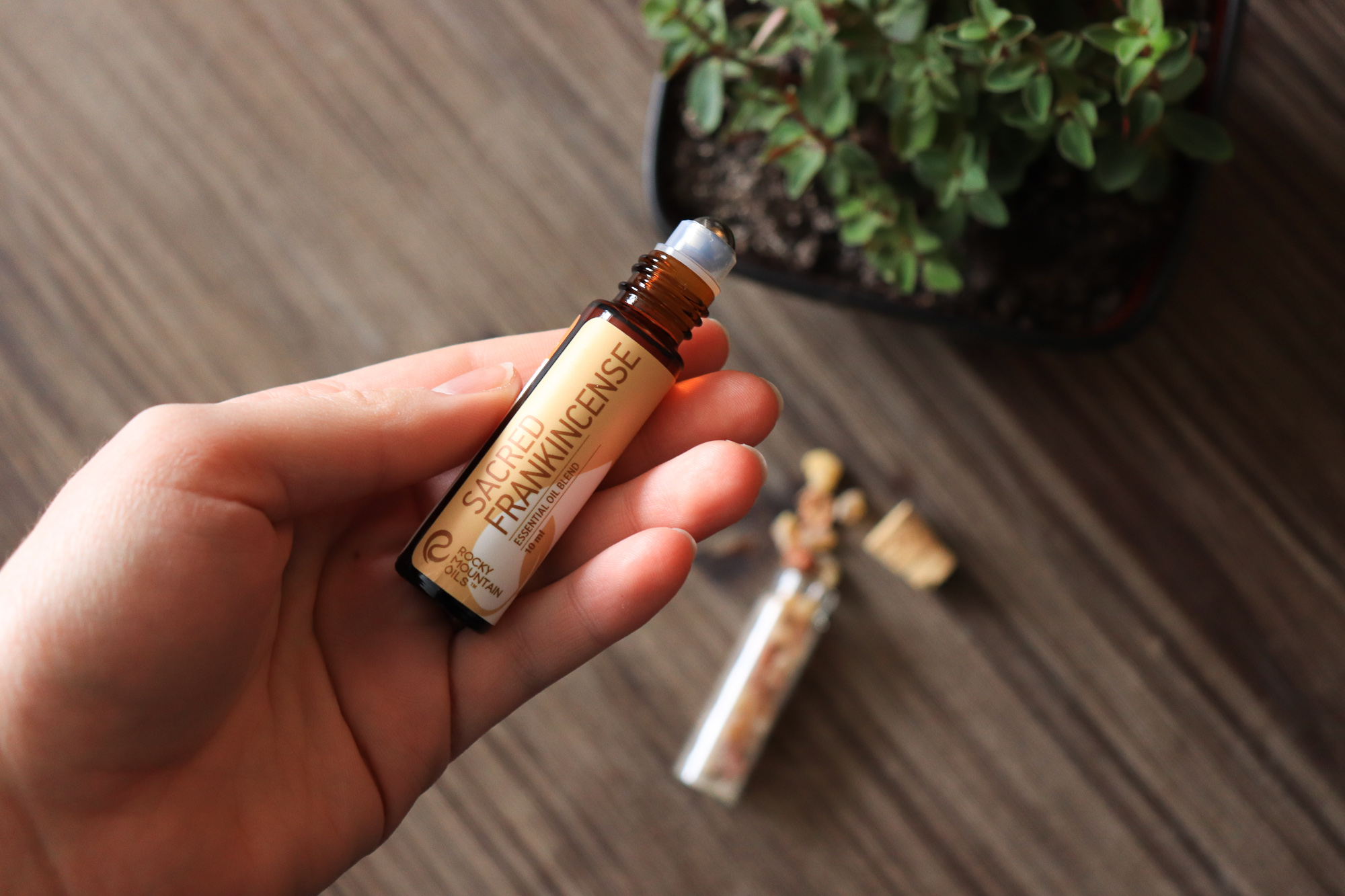 2. I Use Frankincense Essential Oil for Anxiety
Note: I buy my essential oils through Rocky Mountain Oils, and you can read why here.
Frankincense essential oil is known as a wonder oil—it does everything. You can learn about the many ways I use frankincense here, but for the sake of this post, I'm just gonna talk about frankincense oil for anxiety.
Frankincense essential oil helps to provide tranquility + a calming energy, thus soothing anxiety. According to this article, frankincense contains sesquiterpenes, which are used as a calming agent by aromatherapists. My goal is using frankincense for anxiety daily. I don't always remember, but that's okay.
I think this is the best frankincense oil for anxiety because it comes in this awesome roller bottle. That means it's already diluted with a carrier oil for faster use, it's an inexpensive way to buy frankincense essential oil, and the roller bottle makes it easy for applying frankincense topically.
You can still buy frankincense essential oil cheaply in a normal bottle. It's diluted so it's ready for topical application, or you can diffuse it. For an extra boost, try diffusing both lavender and frankincense for anxiety.
3. Lavender Helps Me to Relax + Calms My Anxiety
Lavender is widely known as something that's used to help people relax. I diffuse it all the time when I'm trying to unwind/get myself out of a "working" mode and into a "relaxing" mode.
Ways to use lavender essential oil to calm anxiety at night:
Rub a drop on your pillow before going to sleep

Add a few drops of lavender essential oil to a cotton ball, and keep it by your pillow while you sleep

Diffuse lavender essential oil in your bedroom before going to sleep to soothe your nighttime anxiety

Apply lavender topically with a carrier oil to your hands and feet to calm your anxiety at night

You can also try using both lavender and frankincense for anxiety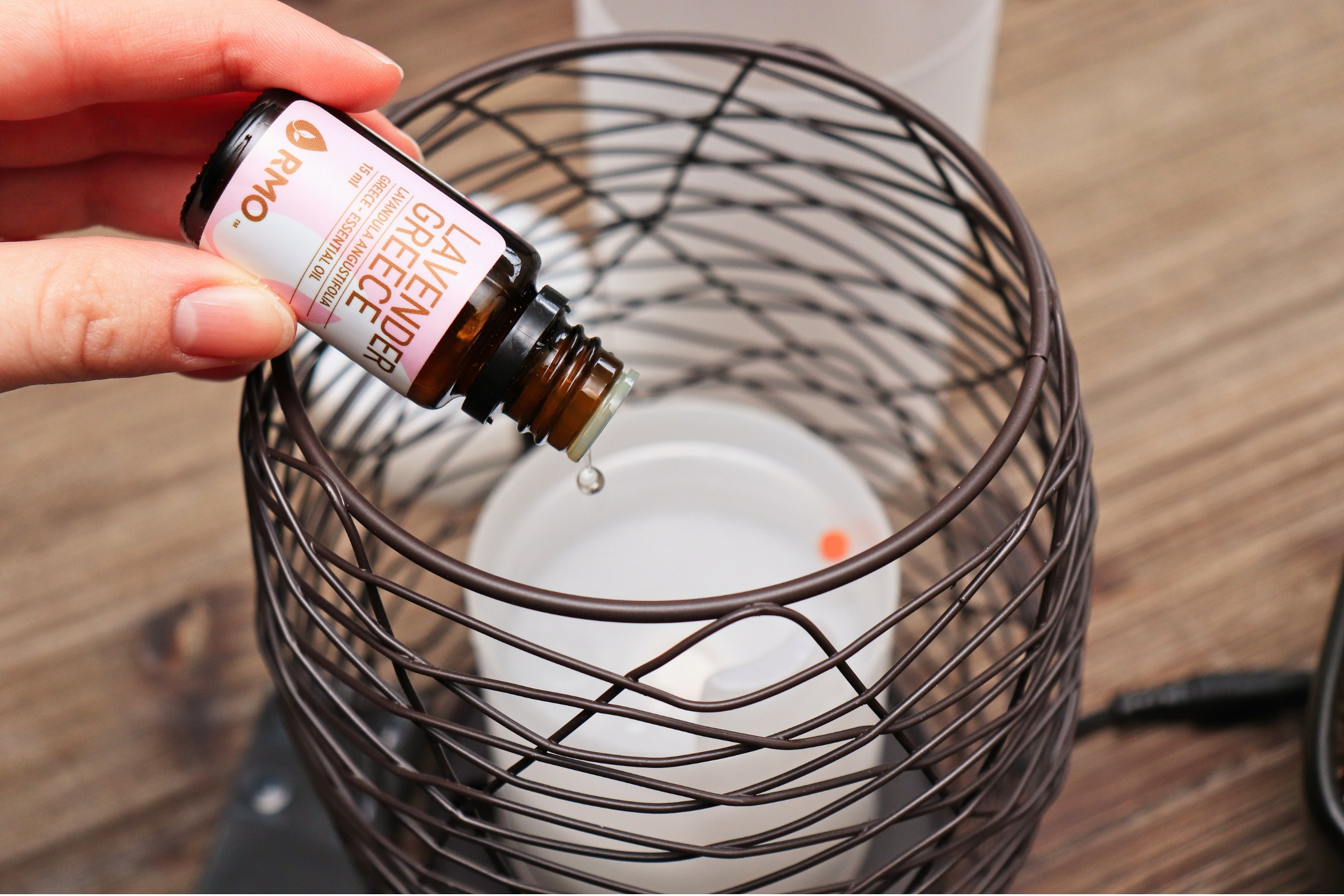 4. CBD Oil Helps Soothe My Anxiety
Taking CBD oil regularly helps my anxiety at night immensely, and it's also helping me to get rid of anxiety for good. I buy mine through Essential Health, a company started by Rocky Mountain Oils.
According to Essential Health, CBD oil will interact with certain brain receptors to help calm your mind. It helps me to keep control of anxious thoughts and to ease constant anxiety. You can read more about it and the other benefits of CBD oil by clicking here.
One thing I want to get straight: You can't get high off of CBD oil. You can read my full review + explanation of CBD oil here, or you can take my word for it.
5. Cutting Down on Caffeine for Anxiety
Did you know that caffeine is linked to anxiety?
The best way to get rid of caffeine anxiety is to (obviously) cut back on your caffeine intake. I love coffee, so this was a hard one for me. I wasn't a fan of going decaf because of the harmful ways that coffee is decaffeinated, so I was stuck.
That is, until I discovered Swiss Water Process coffee.
What is the Swiss Water Process, you ask? Here's a short explanation from their website:
"Starting with small batches, we remove caffeine in a gentle, 100% chemical free process."
Yay! Decaf coffee without the bad stuff! I'm super sensitive to caffeine. So for me, this was a great way to eliminate caffeine anxiety while still drinking coffee.
What's even better?
I found some of this SWP coffee on Amazon.
It only comes in the form of beans, but I can handle that. Plus, you can find an inexpensive coffee grinder on Amazon (I recommend the KRUPS one).
So if you're like me, a great caffeine alternative for anxiety is Swiss Water Process coffee. Drinking this means that caffeine doesn't affect me at night, which helps to eliminate anxiety at night. I've also noticed that caffeine makes my social anxiety worse, so this coffee helps to eliminate that as well!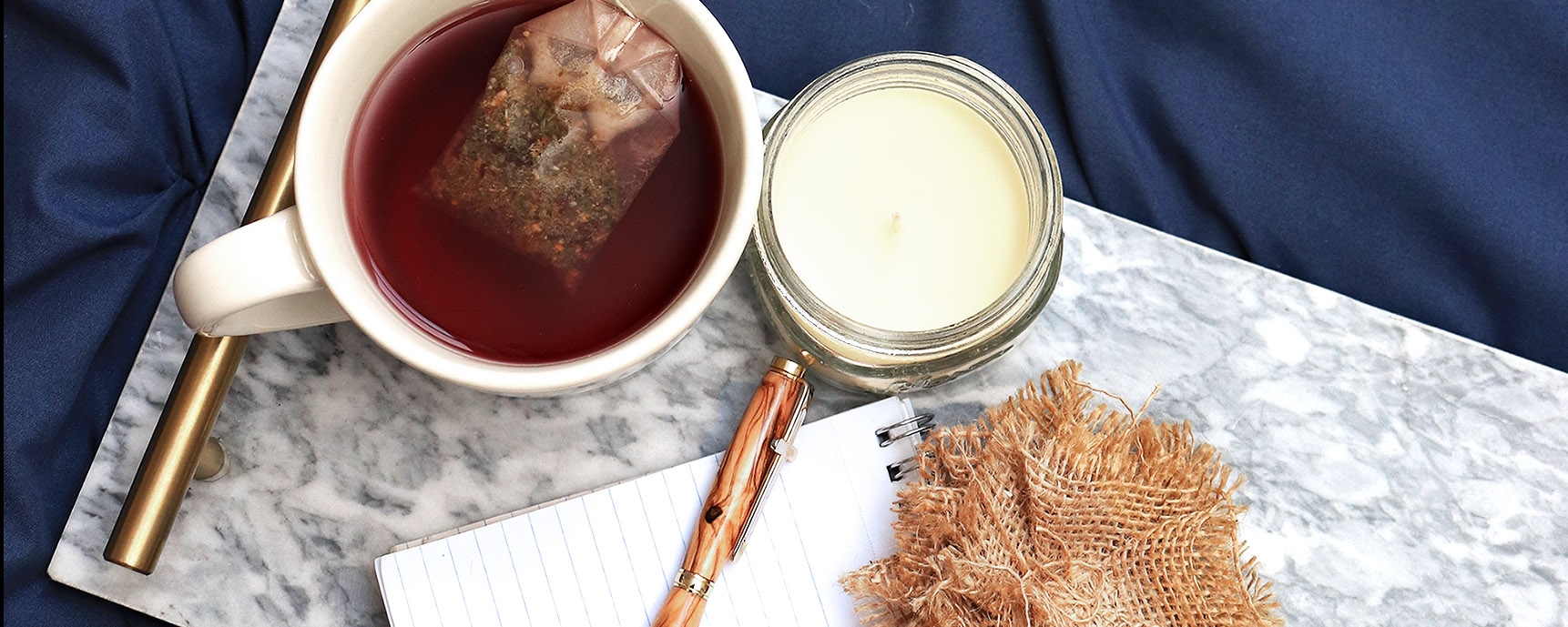 6. Prayer + Relying on God Reminds Me Who's in Control
This is a huge one for me. When I'm having trouble controlling my anxious thoughts, prayer soothes my anxiety.
I would recommend checking out this post for anxiety Bible verses. Specifically, the verses in that post are about God's provision, and why you don't need to be afraid.
If you want to get rid of anxiety right now, I'd recommend reading these verses and praying. Remember that, as a child of God, he will protect you. He's looking out for your future—from your drive to work in the morning to ten years from now to forever.
7. Do Himalayan Salt Lamps Help with Anxiety?
While it's been said that a Himalayan salt lamp doesn't produce enough negative ions to properly soothe anxiety, the soft, pink light definitely helps me to relax. Himalayan Salt Lamps are also known for the possibility they offer of cancelling out the EMF/positive ions that electronics emit. I use this one, which I love because you can use the salt balls to massage sore body parts, warm your hands, and more. Another high quality Himalayan salt lamp with that "rough" texture is this salt lamp (Amazon's choice).