How to Plan + Prep for NaNoWriMo: Survival Guide Interview with Madeline Bartson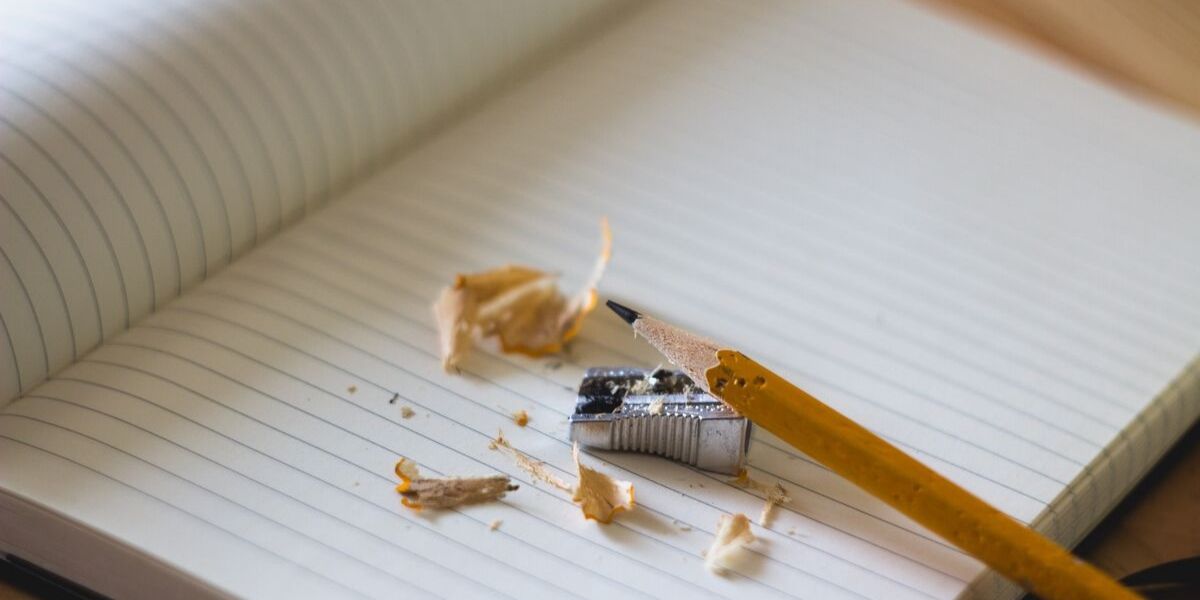 Hi + welcome to the first of many NaNoWriMo-themed interviews that I'll be posting throughout October and November 2019. My goal is to help YOU succeed and win NaNoWriMo this year—and for many years to come.
Along with creating an extensive NaNoWriMo Survival Guide + Kit, I've gathered a group of authors, avid readers, and editors to share their best NaNoWriMo tips with you. If you want to get the rest of the interviews as they come out, sign up through the form below. You'll also get a free NaNoWriMo Survival Kit as well!
Top NaNoWriMo Advice: How to Prep for NaNoWriMo
Today, we're focusing on NaNoWriMo prep with Madeline Bartson. I discovered her through Instagram and was super inspired by her will to be productive and stick to a writing routine. Plus I was impressed with her planning process, which is why I'm interviewing her on NaNoWriMo prep today. So let's get started!
Q: Hi Madeline! Glad to have you here today. Let's start off with a simple question: What's your favorite part of novel planning?
A: Ahh, wait, this is actually a tough one because I honestly love every step of the pre-writing process! I'm definitely a hardcore plotter, and I like to have a 20-30K outline before I dig into a first draft. If I had to pick, though, I like the very early process of taking a new, shiny idea and turning it into a story. It just feels so good to watch the story and characters come together.
Q: I totally get what you mean! Once you have a new story idea, how do you decide the main plot points? Do you have a brainstorming session? Where do you get your inspiration from?
A: Once I commit to an idea, I like to give myself a week to let that idea sit. I think about it in my free time and just let it marinate in my mind. After that, I'll have a lot of brainstorming sessions. I'll create Pinterest aesthetic boards and playlists and do a lot of mindmapping. It's pretty go with the flow as the idea develops.
It also helps me to open up a blank document and begin to write like I'm talking to myself. I'll walk myself through what ideas I have now, what direction I could take this story, and what I predict being an issue. After all this, I have a pretty clear idea of at least four plot points, and I use those as the framework for the classic four-act structure. Pinterest is such a huge source of inspiration for me. I love looking at photos and artwork that inspires me. Paired with a killer playlist and a cup of coffee, that's how I find most of my inspiration.
Q: Let's talk about outlining a bit. It can be a great time-saver, since it often means less reworking in later drafts. What does outlining a novel look like for you?
A: I love the Snowflake Method for outlining. If you've never heard of it before, definitely Google it! It's basically where you write down your idea in one sentence. Then, you expand your sentence into a four-sentence paragraph, usually one sentence for each act in the four-act structure. Then, each sentence in that paragraph gets expanded into its own paragraph. Before you know it, you have an outline that's a couple thousand words long. I also use K.M. Weiland's character arc series as a guideline for mapping out character arcs, which is a CRUCIAL step for my process.
Q: I love using the Snowflake Method for NaNoWriMo, and for all my novels! What would you say is the most important part of the character arc? What do you do to make your readers fall in love with (or hate) your characters?
A: For me, the most important part is knowing the end point and working backward from there. I think if who your character is in the opening chapter isn't that different from the last chapter, then your character arc isn't as fulfilling. What makes me fall in love with any character—even if they're not inherently likeable—is when they care about someone. Watching a sharp, aggressive character fiercely protect their little sibling is just an example of what makes me absolutely melt! Characters don't exist in a vacuum. How they interact with other people makes or breaks characters for me.
Q: It's easy to get distracted as a writer, especially by novel research or storyboards on Pinterest. What are some of your best time management tips for NaNoWriMo?
A: I love using the Pomodoro Technique. It's when you set a timer for 25 minutes and write, write, write. Then, when that timer goes off, you can give yourself 5 minutes to research anything that came up during your session or look at images for your storyboard. I find that 25 minutes is also a super manageable chunk of time, so when I don't feel like writing, I can say "well, I'll just write for 25 minutes." You can even turn it into a challenge and see how much you can write in 25 minutes, and then try to beat your record each time you sit down at the keyboard.
Q: What's a piece of writing advice you heard that you later found out wasn't true?
A: "Write every day" is not always true. While you're establishing the habit of writing, writing every day can be awesome. But for me, I'm more productive when I take time off. So during NaNoWriMo, I'll still write 50,000 words in 30 days. But instead of writing 1,667 words a day, I'll write around 2,300 5 days a week. That way I can give myself weekends off and not feel guilty for not writing.
Q: I love that idea! It leaves room for taking a break during NaNoWriMo. Thanks so much for joining us today, Madeline! Where can we find you online so we can keep up with your writing journey?
A: Thank you for having me! I love talking about writing almost as much as I love writing, and I wrote my very first novel during NaNoWriMo, so it holds a special place in my heart. You can find me talking about even more writing at madelinebartson.com and I talk about (you guessed it) writing over on Instagram at @madelinebartsonwrites.
And there you have it! That concludes the first NaNoWriMo advice interview. Stay tuned for more tips from awesome authors, readers, and editors. Again, feel free to sign up below to get your NaNoWriMo Survival Kit + get notified when the other interviews are published. And please pin this post to your writing or NaNoWriMo board on Pinterest—images below!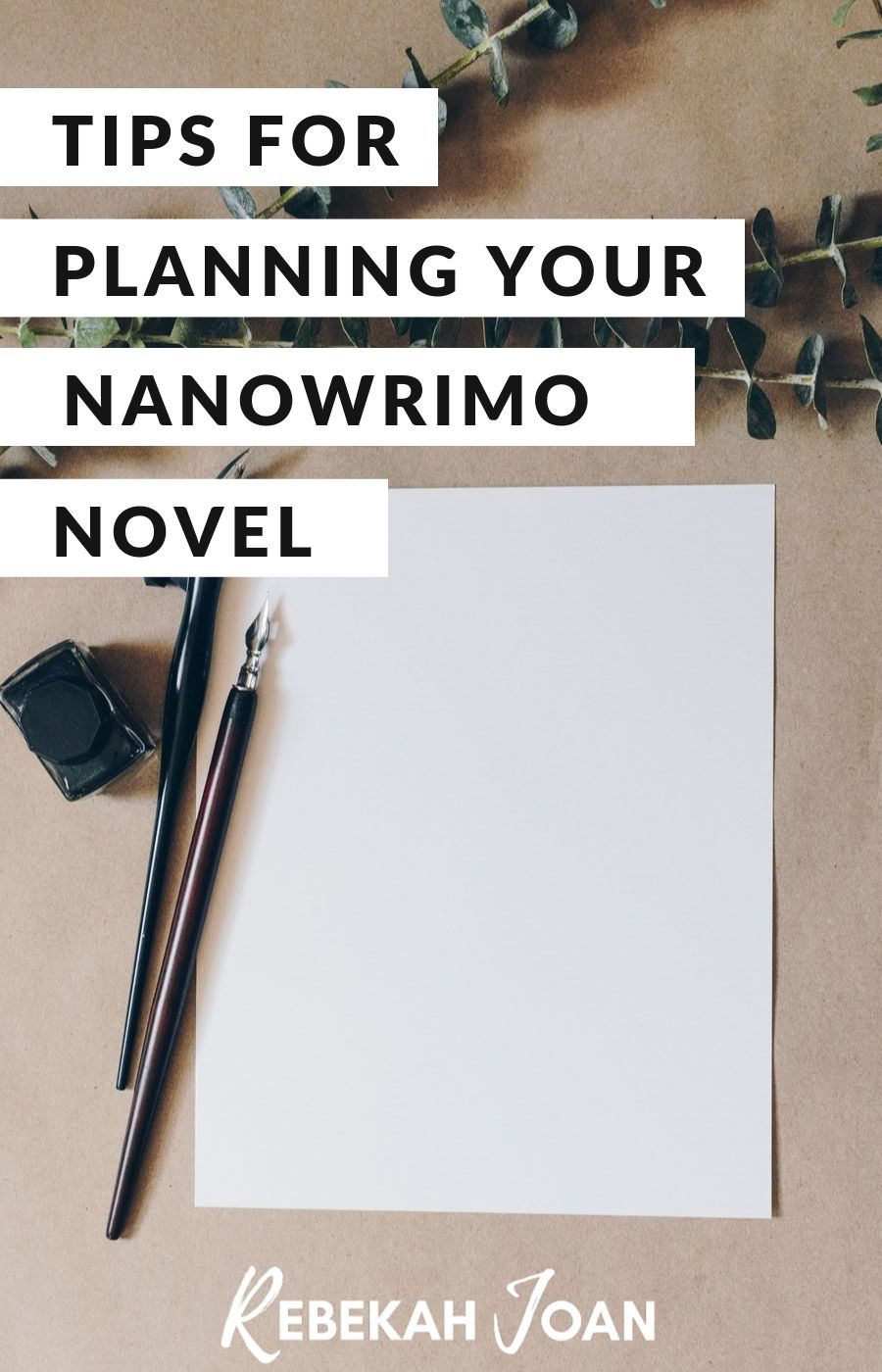 NaNoWriMo logo used with permission.