How to Create Simple Yet Stunning Wattpad Book Covers
Hey there, Wattpaders!
Do you want to create beautiful covers for your books, but you don't know where to start? All you want is an eye-catching cover, but you're overwhelmed at the thought of graphic design. Plus, what program should you use?
I use Canva (it's free) to make my Wattpad covers, and I'm here to show you how to do it. Plus, stay tuned for a Canva text trick at the end to make your book covers stand out even more.
There are two ways to create a Wattpad book cover with Canva. The first is to start from scratch (my favorite), find your own images, and add text/elements yourself. The second way to make a Wattpad book cover in Canva is to sort through their different book cover templates until you come up with the Wattpad Book Cover option. We'll be going over the details of both of these book cover making methods.
Oh, and let's be friends! Follow me on Wattpad @rebekahjoan. If you're on Pinterest, join my Wattpad promotion group board here.
Let's get started.
Making a Wattpad Book Cover from Scratch with Canva
Head over to Canva, and on the right side of the homepage, click Custom dimensions. Wattpad suggest book cover dimensions of 512 x 800 px, so enter in those dimensions, and then hit Create new design.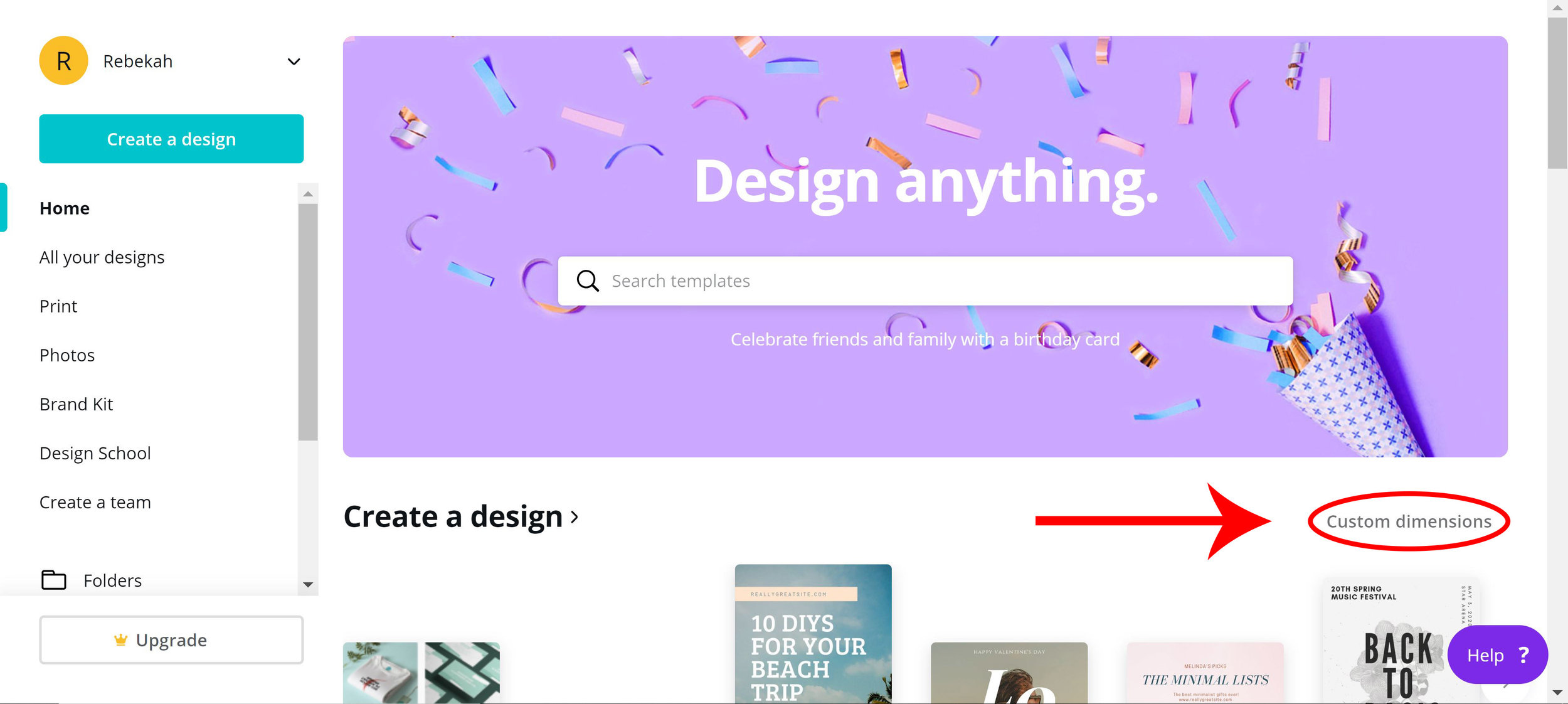 After that, you'll be taken into the editor (pictured below). Before we go any farther, I'm going to explain the black toolbar on the left side.
Top Option - Canva templates. Most of these are for social media, but you can create a fun book cover out of them if you want. But we'll go into Wattpad cover templates in part two of this post.

Picture Option - You guessed it—pictures. Some of them are free, some of them cost a dollar each. I'd recommend sticking to the free ones, and if you can't find what you need through search, hit up a site like Unsplash or Pexels. They're full of free stock images you can use for your book covers.

Shapes Option - You can find different shapes in here that you can change the color of, etc. for your Wattpad cover.

T Option - This is your text tool. You can choose from a ginormous amount of fonts, some pre-designed templates, and get inspiration for how to lay out the text on your Wattpad cover.

Lined Square Option - BACKGROUNDS. Textures, pictures, patterns . . . the good stuff.

Cloud Option - This is where you can upload a picture you download from another site (or one that you took). Your uploads will also be stored here.

Folder Option - You can organize your designs with folders. But it's a paid feature.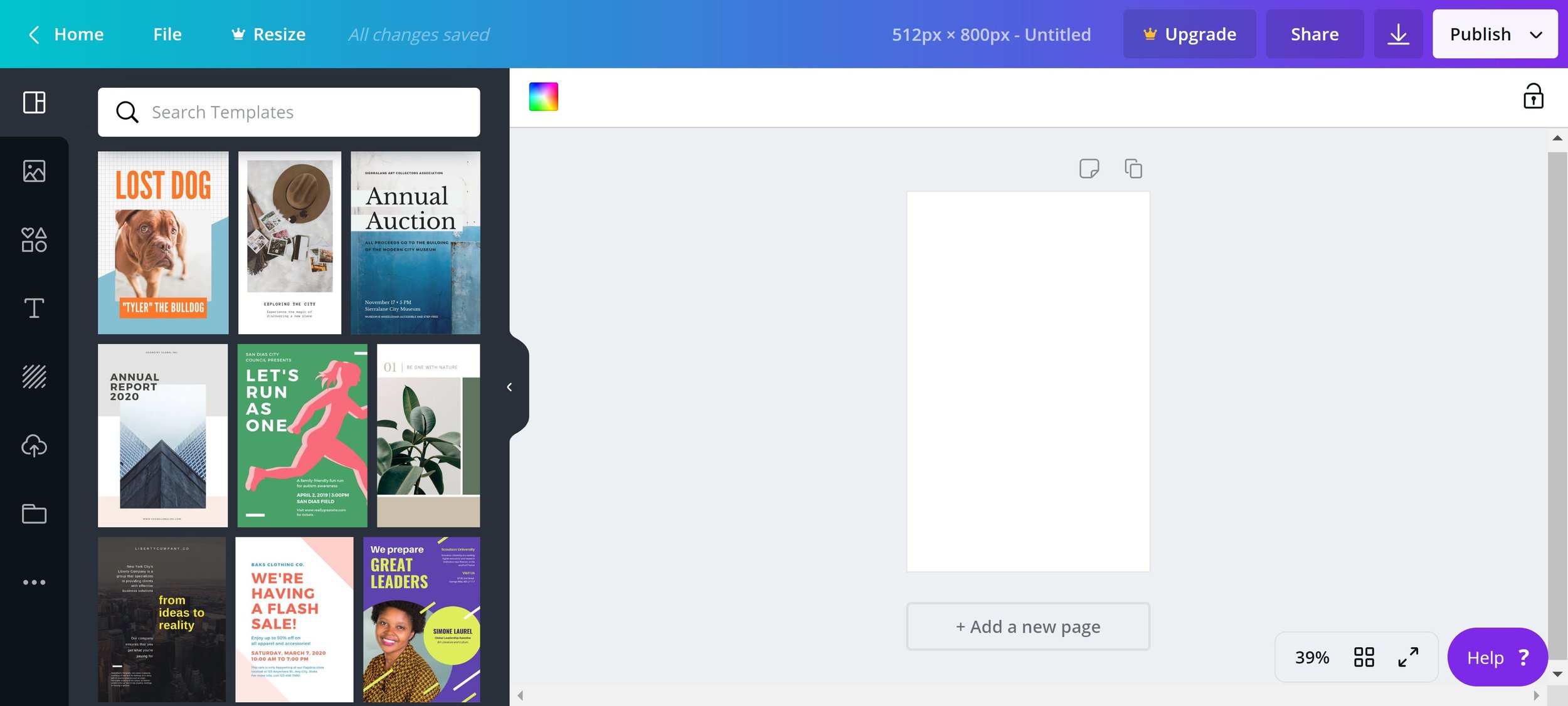 Here's what the editor looks like. Pretty simple, right?
So we'll start with the Photo tab of the toolbar. Search for a keyword that fits your Wattpad story/what you want for your cover, and look around until you find something that you like.
Once you find it, click on it. It'll appear on your book cover, where you can click and drag the edges to make it bigger, and you can drag it around however you like it.
But let's say you want more than just an image with some text. You can do that! For this cover, I searched "fantasy," found some bokeh lights, and added it on.
I rotated it using the little circle with the curved arrows in it, and then I expanded it to cover the whole cover. After that, I went to the white toolbar above the cover and hit the icon with the fading squares (right below the Download button). Then I faded out the transparency of the top photo.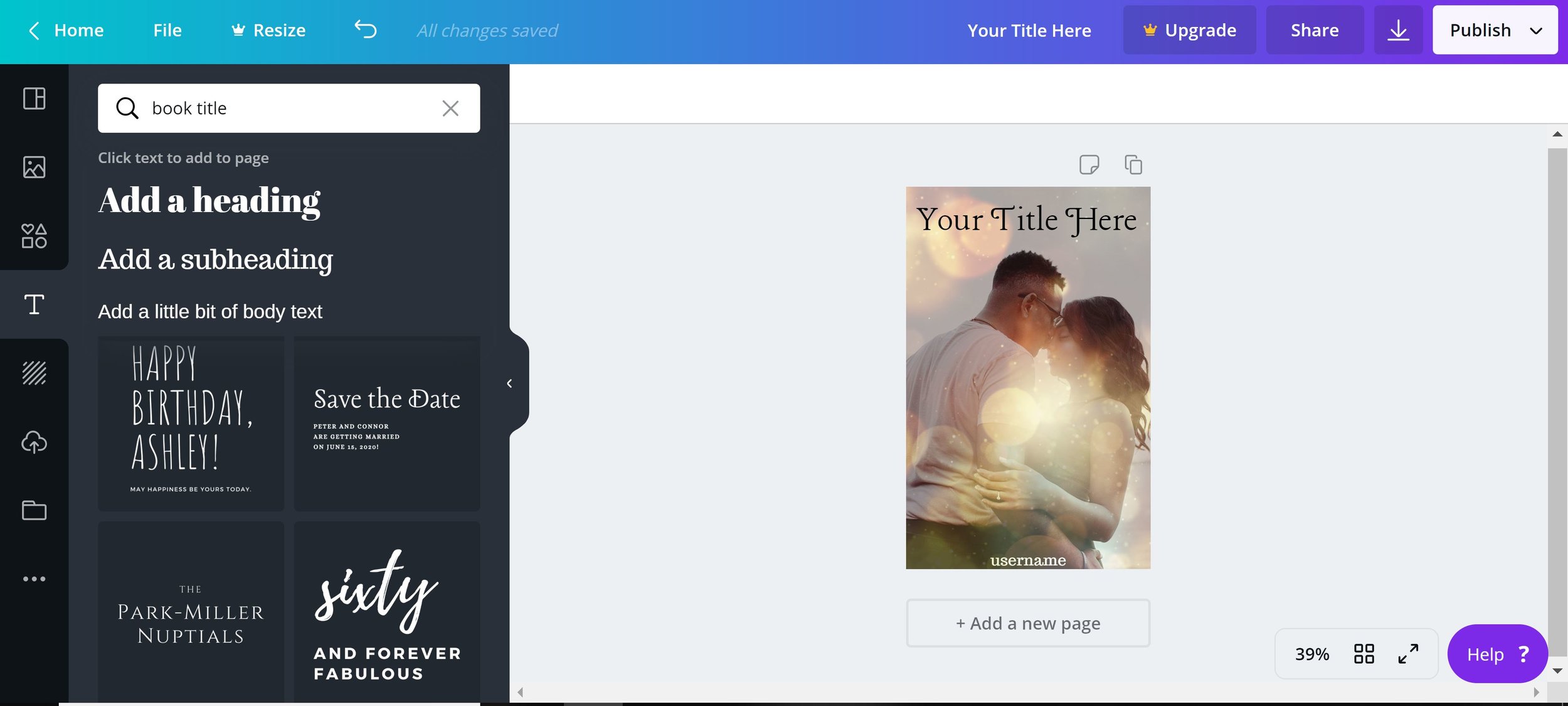 After that, head to the Text tab in the black toolbar. You can use a pre-designed template, or you can use the Add a heading button to type in your text, change the size, font, and color, and position it on your cover.
Then you hit the Publish/Download button, select that you would like to download your image, select your desired file type (I recommend JPG), and hit Download. Now you have a beautiful, simple Wattpad cover that you can wow all your followers with!
Making a Book Cover with Wattpad Cover Templates in Canva
All right kids, now for part two. Canva is all about templates. And bless them, they've made some for Wattpad book covers to make your life easier. (Which means less time cover designing and more time writing. Yay!)
We start out the same way—on the homepage. Hit Create a Design. Then scroll down until you find the Personal section. Once you're there, scroll through the options until you find the Wattpad Book Cover option. Click it, and you'll be on your way!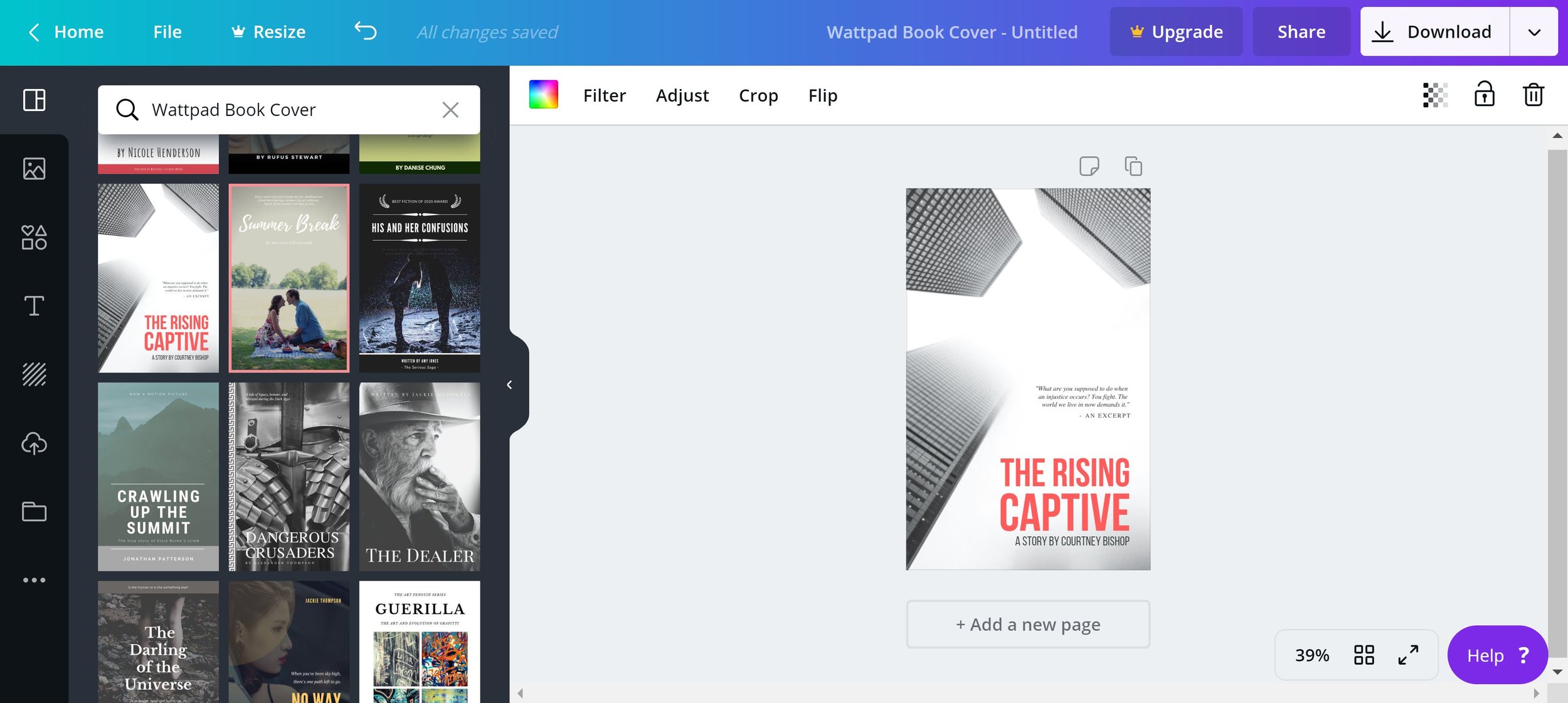 Select a template that looks intriguing to you, and then have at it. Change out the image, switch out the fonts, do whatever you want to make the cover yours.
For this example, I changed the image (which I found in the Background tab), got rid of the excerpt as it'd be hard to read, and changed the color of the text. Simple!
Here are some examples of covers I made with Canva. I made these from scratch, not with the templates. If you look closely, you'll notice that the titles in some of these book covers pops out a bit. Scroll down to find out how to do it!
How to Give Your Wattpad Cover Title a 3D Feel
It's simple—and something you can also do in Instagram stories. Basically, you:
Write out your title and put it where you want it (you can center it by hitting the Position button in the white toolbar).

Choose an accent color/the color you want your text to be outlined with, and make your title that color. To do that, hit the A with the color bar underneath it in the white toolbar.

Then, hit the Copy button in the white toolbar, next to Position. Make this duplicate title the color you want your title to be. Example:
Then, zoom in really close. The option to do this is at the bottom right of the page, shown as a percentage. I recommend getting as close as 200-300%. This will give you more control.

After that, click and drag your top layer of text so that it's almost completely covering the bottom layer of text, but not quite. Then, bam! You have a three dimensional-looking title. This works great with a black background text layer and white text on top.
And that's that! Wattpad book covers don't have to be hard to create. Better yet, it doesn't have to be hard to make your Wattpad covers look great! I hope this tutorial helps you out!