Why You Should Consistently Read Blogs
My top reasons that YOU should consistently follow + read blogs, my tips for never missing a post, and the details on how to find high quality blogs that you'll love reading.
I've been immersed in the blogging world since the beginning of my teens, so 2012ish. In blogging years, that's a heck of a long time. There are a decent amount of people who will keep their blogs active for a couple of years and then dwindle off. Life happens. Better things come along.
Unfortunately, that means that plenty of the blogs I used to follow aren't updated anymore. Some of them have even been taken down.
I was recently updating my Bloglovin' profile and cleaning out the inactive blogs that I used to follow. I was struck with this terribly strong sense of nostalgia. I missed those blogs. I used to spend hours every week catching up on book excerpts from fellow writers, the happenings of my online friends, or fawning over my favorite photographers' newest shoot. I was so inspired by all of those posts.
When I had finished cleaning up my profile, I was saddened by the fact that I was only following a quarter of the people I had been beforehand. Mind you, not all of those blogs were inactive. Some just weren't relevant to my lifestyle anymore. A lot can change in 5-10 years.
There are only a handful of bloggers still going that I've been following from the very beginning. And, to be perfectly honest, there are only a few I 100% trust.
I've come to realize that blogging has helped me grow in many ways. Take writing, for example. My article writing skills have improved drastically since I started blogging. And since I'm also a freelance writer, that's needed.
But there are so many reasons to consistently follow blogs. I'm going to touch on my favorite reasons.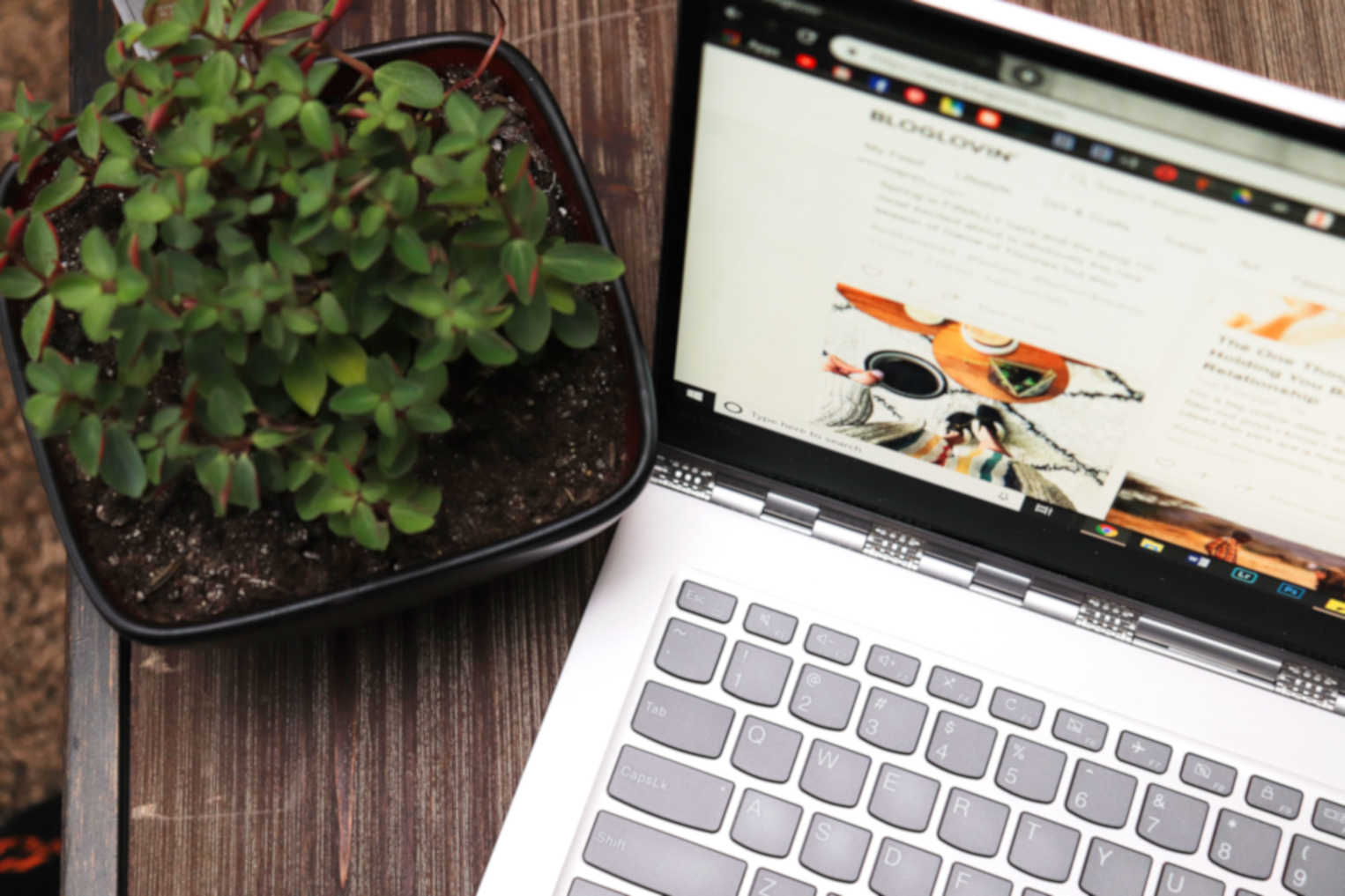 You'll Learn Something
You have a new hobby? Well, there's probably a blog dedicated to that exact thing. And if the blog owner knows what they're doing, I bet you can find a lot of useful tips on their site. Unfortunately, some people think of bloggers in a negative light. In my opinion, a lot of this is due to the bloggers who are in this game to make money, not to help + inspire others. It leads to unauthentic content.
But back to what you can learn.
If you can find a high quality blog, you'll find high quality content to get you closer to your life goals. Whether that means you follow a blog about golfing, a blog about travel, or a blog about fashion — maybe even all three — reading blogs can be a huge inspiration + motivator.
So how do you find high quality blogs? More on that later.
You Can Become a Part of a Community
If there's one thing all bloggers love, it's community. And while it's easier to be in a blogger's community when you're already a blogger, it's not a requirement. Lots of content creators have made Facebook groups, email lists, etc. for like-minded people.
My favorite example of this is the writing community. There are so many ways you can be involved with writers online. Maybe you always interact with the #amwriting hashtag on Instagram. Maybe you're in a few Facebook groups. Camp NaNoWriMo cabins are a GREAT way to make new writer friends.
A lot of those communities were started by bloggers + writers who provide useful writing tips. They want to see their readers grow.
You Can Get Free Stuff
Free stuff? Really??? Yep.
Bloggers love giving their readers free stuff. There are a couple of ways this can happen:
Social media giveaways

Free books/guides/worksheets/etc. for signing up for their email list

Useful information scattered across their blog
There are probably more, but those are the ones I can think of right now. Following blogs you love + relate to means you get to jump on (free!) opportunities that will benefit you.
You'll Discover Products You Never Would've Heard Of
Bloggers love sharing about the products they use. Sometimes (but not always) there are sponsored posts or affiliate links involved, but responsible + trustworthy bloggers won't share products they don't love.
. . . And there's a huge chance you'll love those products. If you're following a blogger because you like the way she lives her life, her recommendations are probably really relevant to you.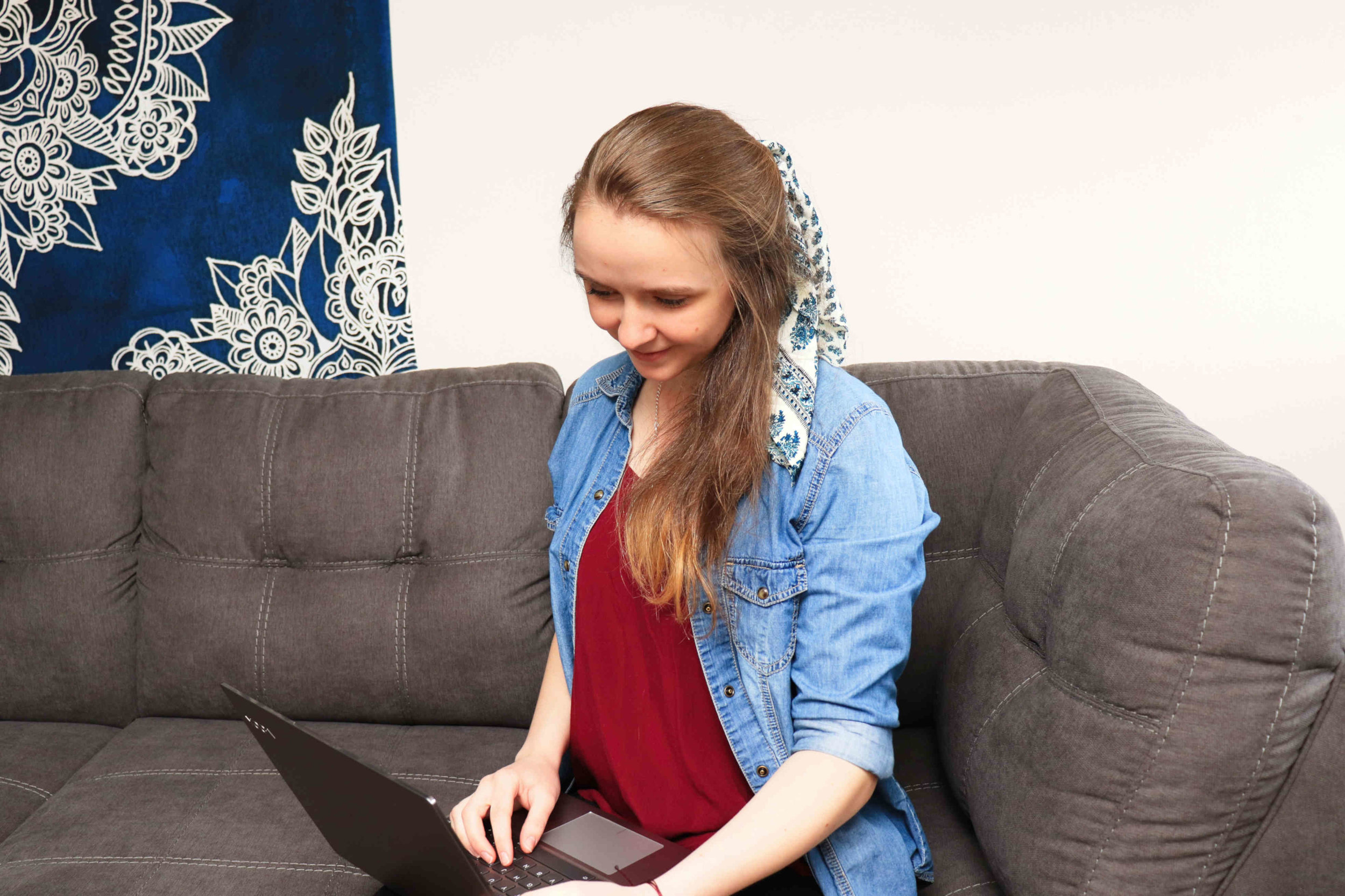 You'll Find Yourself Being Inspired
This is the reason I started reading blogs. A friend of mine introduced me to how she followed blogs, and I fell in love with some of the people she had in her feed. Alas, those people have taken down their blogs, but I've found some new ones to inspire me.
That's the thing. There are thousands of blogs out there, so you're bound to find a few that speak to you. My inspiration is lifestyle blogs. Ramblings about life (and tips on doing it well + intentionally). Maybe the occasional poem.
Your inspiration could be fashion. Or travel (another favorite of mine). Food bloggers have the hearts of many people. Regardless, reading blogs can be a great way for new ideas, thoughts, and habits to step into your life.
How to Find High-Quality Bloggers to Follow
Yeesh. This is the hardest part. Finding trustworthy, respectable bloggers isn't easy. Many of my favorite bloggers have left the online world for better things (like real life). That's okay, but it means I don't have too many recommendations for you. But my best tips for finding new bloggers to follow?
Look at Their Content - If you find a blog that you think might be up your alley, skim through a couple of blog posts. If what you find is genuine + worthy of your reading, follow them!

Ask Around - If you have any friends who spend some time on the Internet, ask them who their favorite bloggers are. Then check them out.

Browse Pinterest - Pinterest is a great place for finding bloggers you'll love. Simply type into the search bar a few words that describe what you're looking for, and see what you find. Try things like "travel tips" of "lifestyle blogger."

Look into Blogger Awards - Check out places like InfluenceHer Awards to get a peek at the top-voted blogger in different niches.
But How Do I Keep Track of All These New Blogs?
There are plenty of ways to follow bloggers! Plenty of them have email lists so you can get their posts in your inbox, or you could follow them on social media.
Personally, I like keeping all of the blogs I follow in one place. That's why I love Bloglovin' so much! You can follow your favorite blogs on their site, and then new posts will show up in your feed.
It's way more effective than social media because Bloglovin' shows you everything in chronological order. Their mobile app is a little finicky, but I prefer to read blogs on my laptop anyway.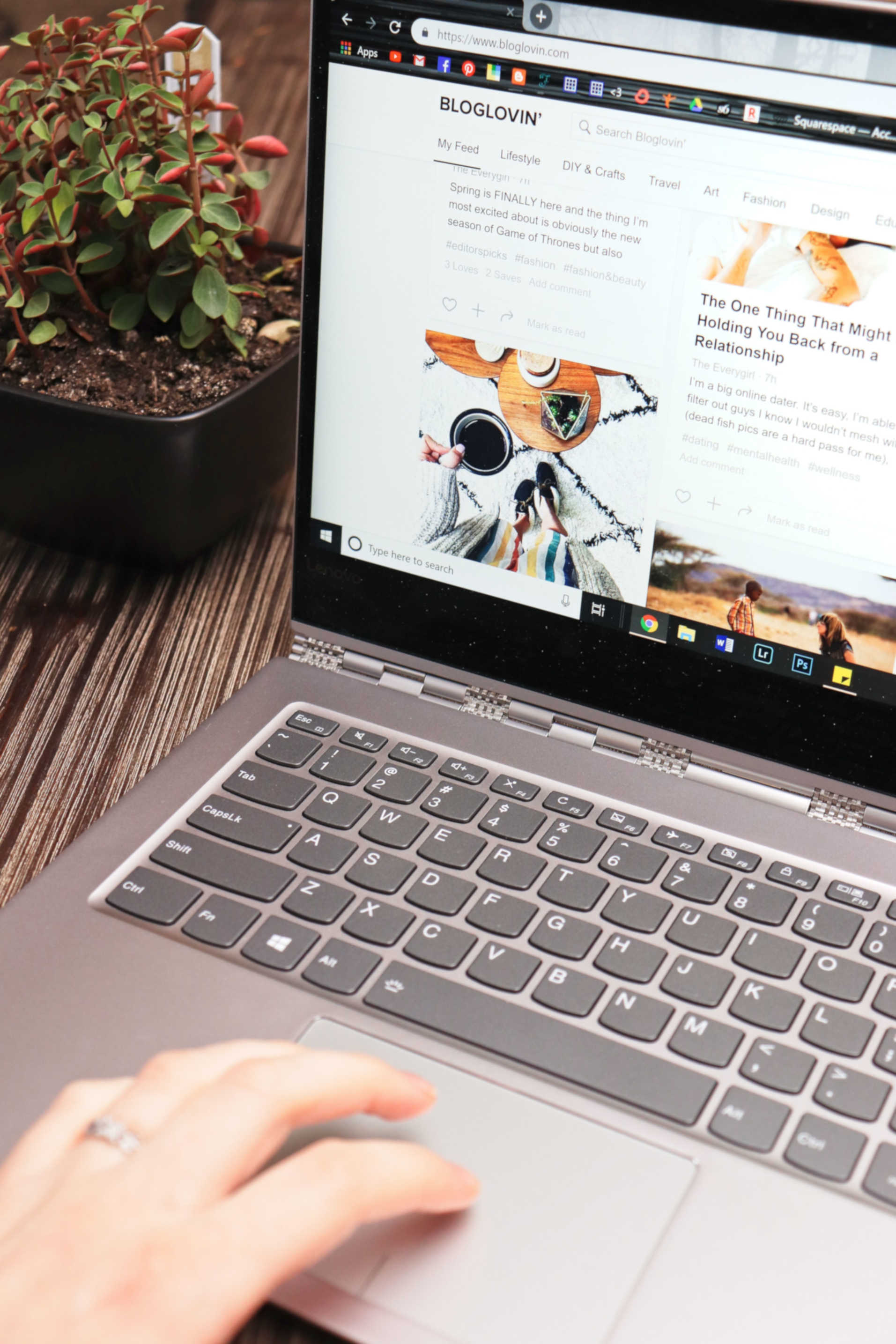 High Quality Bloggers I Follow
As I said earlier, there aren't too many bloggers I 100% trust. I'm listing the ones I do down here, organized by category. I'll keep adding to it as the list grows, so check back!
Travel
Helene in Between - a fun blogger who provides travel guides, super useful tips, and loves Instagram. Website // Bloglovin' Profile
Lifestyle + Inspiration
The Daily Tay - A lifestyle blog about Taylor's Chicago life with her husband, dog, and T-shirt shop. Expect sarcasm. Website // Bloglovin' Profile
A Holy Experience - Ann Voskamp's blog about faith, life with her family, and encouragement. Website // Bloglovin' Profile
The Authentic Woman - I'm very new to this blog, but so far I love it. Inspiration, encouragement, and self-care. (This site also comes with a paid community. I'm not a part of it because I can't afford it. Their blog is free.) Website // Bloglovin' Profile
Abbiee - A place for living your best life. You'll find productivity, creativity, and writing tips along the way. And waffles. Website // Bloglovin' Profile
DIY
A Beautiful Mess - If you haven't heard of ABM, do you even Pinterest? Run by Elsie and Emma, this is my go-to place for creativity, DIY projects, recipes, and more. Website // Bloglovin' Profile
Pssst . . . if you want, you can follow me here. :)

Who are your favorite bloggers? What did they do that made you realize they were trustworthy?