My Top Resources for Bloggers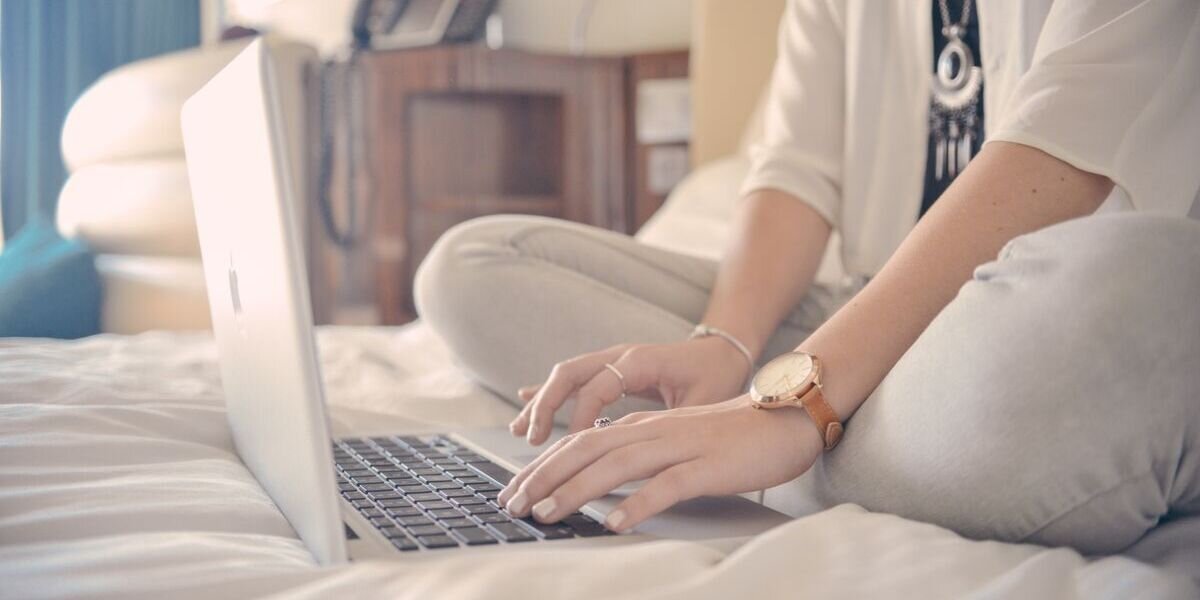 I'll earn a commission if you purchase through the links on this page. Learn more here.
Table of Contents:
Web Hosting for Your Blog
This is the basics of the basics of blogging. Not sure what hosting is? Think of it this way: your server (where your site will be hosted) is like your house. All of your furniture and decor is your site. I'd recommend learning more about it so you fully understand before investing. Here are my top two choices for web hosting:
Siteground - Your site will be hosted here, and you'll use a content management system like Wordpress.org, which is where you'll write your blog posts and make your site look pretty.

Squarespace - This is a web hosting + content management system in one. Everything related to your site is in one place. Advanced customization is harder to do here than with Wordpress.org, but it's not impossible.
Things You Need for a Successful Blog
Legal Pages - It's required by law to have certain legal pages on your blog—even if it's just a hobby blog! Thankfully, you can grab a bundle of legal pages created by a lawyer so can sleep at night! (Psst—if you don't have these pages, you'll have trouble getting accepted into some affiliate and ad programs. Goodbye, monetization!)
Email List - What's the #1 reason you need an email list? If you don't have one, your blog will take FOREVER to grow. I use ConvertKit because they make it easier to follow the law. Read more below.
Some Spare Cash - Anyone who says you can start a successful blog for cheap is lying. I'd recommend setting aside some money every month to invest in your blog—including ALL the money you make off your blog at first. You'll thank me, I promise.
LEARN MORE: How to Make Money when Your Blog Isn't
Blogging Tools for Growth
ConvertKit - Reaching your audience directly through email is SO important. On that note—did you know it's required by law to have a physical address at the bottom of the emails you send out to your list? ConvertKit lets you use their address so you don't have to use your home address (yikes)! Get two weeks free here.
Tailwind - This is a Pinterest + Instagram scheduler all in one, and it posts at optimized times + gives you a growth community via Tribes. Lots of bloggers get most of their traffic through Pinterest. Don't miss out! Grab a $15 credit here and try your first month on me!
Ubersuggest - This FREE tool is for SEO (search engine optimization) purposes. You can use it to find keywords to add to your posts, along with lots of other options.
Resources + Tools for Logo/Social Graphic Design
Canva - Create logos, social media + Pinterest graphics, blog header photos, and so much more with Canva. The best part? They have a great free option.
Free Stock Photos - While some people say that using free stock photos will hurt you because lots of people use them, not everyone is at a point where they can afford to invest in paid ones. So try Unsplash, Pexels, and Pixabay to get free stock photos for your blog. (Canva also has stock photos within their app.)
Paid Stock Photos - If you have the spare cash, check out Deposit Photos. They have loads of beautiful pictures you can use on your blog.
Your Own Photos - What better way is there to make your brand stand out with unique photos? I try to take my own photos because then NO ONE else is using the same photos as I am! This is the camera I use (+ lots of free accessories).
Creative Market - This is your one-stop-shop for stock photos, fonts, website templates, Pinterest templates, and so much more. The coolest part? Every week, they send out SIX FREE PRODUCTS. Sign up by clicking on the banner below!
Education + Writing Resources for Bloggers
Starting a money-making blog has a VERY high learning curve. These courses + tools will help make the process a little bit easier on you.
Starving to Successful: How to Become a Full-Time Writer - This is a course by Jeff Goins that's helped me build this blog + my writing career much faster than I could've on my own.
Modern Copywriting: Writing copy that sells - Blogging requires a lot of skills, but if you don't know how to convince people to buy your products or services (or through your affiliate links), you're never going to get anywhere. This course looks expensive, but it goes on sale a lot.
Your Social Media Bootcamp - If you're not sure how to harness the power of Instagram and Facebook, this course will blow. your. mind. Jasmine Star teaches you EVERYTHING you need to know to master these two platforms!
Headline Analyzer - Writing good headlines is a MUST to get people to click through to your site. This tool will help you figure out what's good and what's not going to get you the clicks you need.
Grammarly - This is a great tool that corrects your grammar and usage as you go. It's saved me from countless typos in emails, articles, etc. that my normal word processor didn't catch.
LEARN MORE: How to Self-Edit Your Blog Posts
Online Courses - I mentioned a few above, but there are others out there. Grab a course or two that look promising to you so you can learn how to better run your blog. For creative courses, I'd check out CreativeLive (and their Creator Pass). For blogging/marketing, I'd look into Udemy.
My Favorite Affiliate Programs for Bloggers
Pssst! Frustrated because your blog isn't making any money? Learn other ways to make money online.
Rakuten Marketing - This is a platform that lets you sign up for affiliate programs like Best Buy, Walmart, Udemy, and so many more. You'll want to sign up as a Publisher.
Shareasale - There are tons of programs you can join, including Pura Vida Bracelets, Minted, My Pillow, Reebok, Cricut, Sally Beauty, and SO. MANY. MORE.
Amazon Associates - Do I need to say more? Amazon has low commissions, but they also have practically anything you can think of.
Ultimate Bundles - You get a 30% commission when you make a sale through Ultimate Bundles. Heck yeah! They have bundles for lots of things, like herbs + essential oils, meal planning, money management, blogging resources, and many others!