My Top Resources for Fiction Writers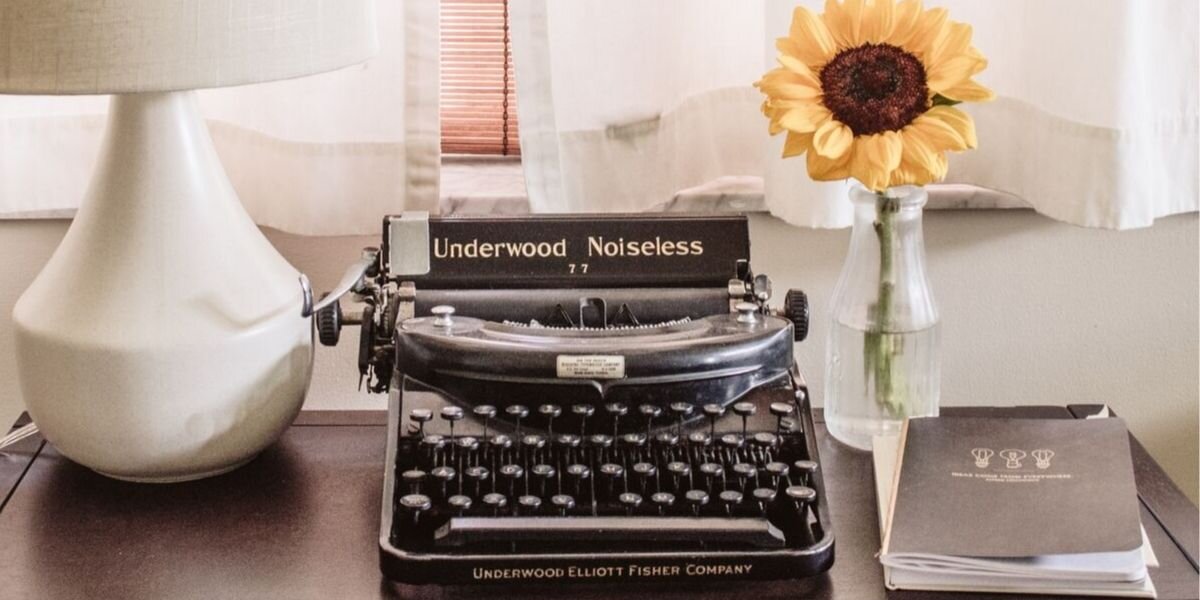 I'll earn a commission if you purchase through the links on this page. Learn more here.
Jump To:
My Favorite Fiction Writing Books
The Emotion Thesaurus: A Writer's Guide to Character Expression - Stop sabotaging your writing session by searching for the right words to describe emotion. This book is exactly what it seems: a resource for writers full of emotional tells that writers can give their characters! It lists 75 emotions (the second edition lists 130). PLUS resources, tips, and MORE. Written by Angela Ackerman and Becca Puglist.
The First Five Pages - Written by literary agent Noah Kukeman, The First Five Pages will teach you how to make your manuscript stand out from the crowd. This book will teach you strategies to become a traditionally published author, all by teaching you how to write the perfect novel.
The Chicago Manual of Style - If grammar and usage aren't your strong points—and even if they are—this is a must-have. This is my preferred style guide. It's also one of the most widely-used style guides for writers in the USA.
Wonderbook - This is a comprehensive guide to creating "imaginative fiction," and boy do I love it. It's illustrated with bright drawings, written in a clever tone, and has much to say about how to improve your writing—and your novel. You'll learn about characterization, world building, plot + scene structure, and EVERYTHING you need to know for writing fantasy! (Pairs well with this course.)
My Favorite Fiction Writing Tools
Scrivener - Scrivener is THE BOMB DOT COM, and no one can tell me differently. Scrivener offers so many ways to organize your stories, the details of your stories, your scenes, your character notes . . . EVERYTHING. This is the program I use to outline, brainstorm, and write my stories. Grab it here.
CreativeLive Creator Pass - Okay, so this isn't really a tool. But at the same time, it is! The CreativeLive Creator Pass is a pass that gets you ALL of CreativeLive's classes for one monthly (or annual) fee. It's currently $49/month or $299/year. The monthly version is in beta right now, and I personally snatched that up and binged a TON of their fiction writing courses. It was AMAZING. Learn more here.
NaNoWriMo Survival Guide + Kit - This is a shameless self plug. I created an in-depth Survival Guide for NaNoWriMo, along with a free digital survival kit to help you get through November and beyond! Get yours here.
My Favorite Fiction Writing Courses
The Anatomy of a Scene - Here's the thing about writing: everything has a purpose. This course will teach you how to create purposeful + impactful scenes to build a compelling book.
Writing Great Fantasy: World Building Workshop - If you're worried that your world building skills aren't up to par, grab this course to learn how to create a believable and immersive story world.
Develop Blockbuster Story Ideas that Sell! - This course teaches you how to create a foolproof "high-concept" idea so your novel has a better chance at success. If you're not sure what it takes to create a drool-worthy story idea, check this one out!
My Favorite Writing Communities
NaNoWriMo - Sure, NaNoWriMo takes place during one one of the year. But there are Camp NaNoWriMos in April and July, and the NaNoWriMo forums are active all year. Check out the Instagram hashtags #NaNoWriMo, #InstaWriMo, and #NaNoPrep for more!
Reddit - There are TONS of communities on Reddit, and the writing ones can be pretty helpful, even if you only use the search function. Fantasy Writers and Writing are some great ones.